Lichtsinn RV Google Reviews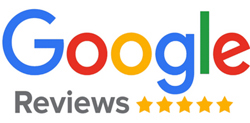 Andrea Barros 

3 weeks ago 


Lichtsinn RV is the ONLY place to purchase your next Winnebago RV. We had prior experiences with other dealers and then purchased our most recent RV from Lichtsinn. Our treatment has been so incredibly effective and informative and different from prior experience!
red fish 

a month ago 


Great experience working with Lichtsinn RV and our sales lead Jordynn Weiland. Very professional , well prepared, responsive and provided a very stress free transaction. Love our new Winnebago View and look forward to coming back next year for the Winnebago rally.
Bridger Morton 

a month ago 


Wonderful staff!
Dave A 

a month ago 


We just picked ours up at Lichtsinn's, after a long wait - that was expected. We did not worry about the $5000 deposit - don't get much interest anyway. Figure it saved our place in line. Renae Aukes was our sales person, and she was awesome, kept us informed the whole time and we would recommend her and Lichtsinn's for our dealer. Our tech was Chris, and he helped us check out via the check list, answered our questions, and added a couple options very efficiently. Kevin was our business mgr and he made the paperwork easy, and answered our questions quickly and accurately. We love our new EKKO.
Garald Schulz 

a month ago 


Great place, great information.
mike welter 

a month ago 


Our sales person Jordan was very knowledgeable and helped us narrow down to the campervan we wanted. She was our go to person throughout the entire purchase process, providing us with videos and other information. Our walk-through with Jeremy when we took possession of our camper van was very thorough. Jeremy was extremely knowledgeable on all of the systems and offered advice as he was an experienced camper himself.
Jarrod Rigby 

a month ago 


This was easily the best dealer experience we've ever had. My wife and I were in the market for a used Winnebago Revel. After we called to inquire about one they had online, the one we wanted already had a a deposit on it which was disappointing. But they were able to get us in a BRAND NEW one for a really good price! They are really close to the Winnebago factory so I assume they move so many of these units to the point where they can offer people great prices. You will have to make a 5k deposit to hold the vehicle for you, which means you have to be serious about buying, and we definitely were so it wasn't a problem. Just expect that and know that it's non refundable. They are very transparent about it though!
Additionally, Mike, Brandon, and Jeremy were all extremely helpful in the entire process. From the initial deal, to the financing, and then orientation with the vehicle, it was a very easy and pleasant experience. Not once did we feel pressured or frustrated or any of those "dealership feelings" that you would normally get.
We highly recommend giving this place a call. You will not regret it and we are in love with our new Revel!
Jana Hanks  

2 months ago 


The team at Lichtsinn was absolutely amazing! Renae made herself available day or night to us through the entire purchase process and beyond. Would recommend only purchasing an RV from this dealership and make sure to ask for Renae!! We love our Winnebago Boldt! So happy with our purchase!
Ray F 

2 months ago 


Just bought a Class B RV from Lichtsinn RV. We had a great experience. Renae Aukes was our saleswoman, and she was fantastic. She took care of us and made sure that we got everything we needed, including the training we needed as first time RV owners. If I want a bigger rig, I'm calling her first. The dealership was great and treated us very well. We flew into the Minneapolis airport, and Lichtsinn drove us to the dealership. John we was our driver, and he was a exceptional host on our trip to Iowa. I highly recommend this dealership.
B M  

2 months ago 


As a resident of California, I decided to purchase a Travato 59KL from Lichtsinn RV. I researched other dealerships, but found Lichtsinn's knowledge and 1-mile proximity to the Winnebago facility to be the deciding factor for me to go with them. Even being out-of-state, I found the entire process virtually seamless, and the salesman, Adam Brinkman, always responded promptly to my many email questions. He also set up a Facetime meeting with me and performed an entire walk-through of the van I wanted to purchase, while answering more questions. Upon arriving at Lichtsinn, Jeremy provided the orientation of the van. He was extremely thorough, courteous, provided tips, and spent a couple of hours with me. I never felt rushed. Given the extra options I chose, I found their pricing to be very reasonable, and the odometer only had 61 miles on it. Now I'm looking forward to my new adventures!
Jim Sevey  

2 months ago 


We recently took delivery of our long delayed EKKO (not Lichtsinn's fault!) and were very pleased with the top to bottom experience at Lichtsinn! Our sales associate, Abby, was friendly, attentive, and responsive. Our orientation tech, Chris, was knowledgeable and thorough. We got to meet Ron who was gracious and knew exactly who we were without being introduced! Our EKKO had only minor issues, all of which were addressed quickly and completely. Although we drove halfway across the country from Maine, I would do it again in a heartbeat and can easily recommend Lichtsinn to prospective Winnebago buyers!
Stanley Isvik 

2 month2 ago 


We met with Deanna a sales consultant who was very professional and knowledgeable.
C P   

2 months ago 


Good fast service, fair price.
Pat Carnell  

2 months ago 


Abby was well informed, patient and very organized. She facilitated our trade in and purchase providing everything we needed. It was a pleasure to deal with Lichtsinn RV.
Randy Yakel  

2 months ago  


Buying an RV from Lichtsinn RV was a wonderful experience. Everyone at the dealership was very friendly and very helpful. Adam Brinkman was our sales rep he was very easy to talk to and helped us with all of our questions and there were many! Then came the orientation with Jeremy who was even more patient than Adam because I had many many questions and he answered them all to the best of his ability and to my satisfaction. The parts department was easy to work with too as I ordered some suspension upgrade parts. I would highly recommend Lichtsinn RV as we had a wonderful buying experience with them. Randy
Dave Eyman  

2 months ago 


The staff were welcoming, helpful and knew their products well. Although they didn't have the Blue Ox part I needed in stock they offered to order one. Stay tuned.... I have a service appointment scheduled for tomorrow!
Our service appointment went very well. I had the chassis taken care of and added inspections for my air conditioning and generator. The technician discovered a couple minor issues during their multi-point inspection and I authorized their repair too. This work was completed at the end of the annual Winnebago WIT rally, a very busy and very demanding week. I was treated very well despite all the pressures I'm sure they endured over the week. The store has different waiting areas, we opted for the lower area for some added privacy. We had our dogs with us. Several staff members stopped to greet our furbabies!! Great experience!!
John Rohner (Zilla)  

3 months ago 


I had a great experience with Brian and Andrews helping me. Brian did everything he could and setting up the appointment and make sure I knew it was going on.
Andrews was awesome! He walked through my issues on my RV with me. He made sure that I was getting all my problems addressed. Receive my RV back in great shape.
Barbara Myers  

3 months ago


Great experience. Super nice staff, no pressure, questions answered, great orientation, great facility. We would highly recommend Lichtsinn RV.
Yi Lin  

3 months ago


I am from NYC and had ordered an Ekko from Lichtsinn close to two years ago. I had many concerns, not the least of which were the distance and the open ended wait time for the delivery. I had Adam Brinkman as my sales consultant and he was simply terrific. He was very responsive and addressed many of my questions. Fast forward to about a week ago when I arrived at Forest City. A driver had brought me from Minneapolis airport and a loaner car was provided for me while staying close to the dealership. The orientation was quite informative and the few minor issues picked up during inspection were addressed expeditiously. Overall I am very impressed with the operation at Lichtsinn and hats off to the whole staff. I would certainly look to them for any future RV needs.
Thomas Moore  

3 months ago


Bill 

3 months ago


If you are thinking of buying a new Winnebago there is simply no better dealer to buy from. Getting a rig a mile from where it was built is great- but the level of customer service is what really sets this dealer apart from the rest. Spending a couple nights at the dealership to make sure you fully understand the rig and deal with any issues that come up was great.
My rig had a recall and we decided to drive from Tennessee back to Forest City to let Lichtsinn deal with it, also had some upgrades done at the same time. Their Service department is unlike 99% of the RV Dealer service departments- great communications, they do great work and the rates are reasonable. Anders was my service contact and was excellent- good guy and is a straight shooter.
J Haberman  

3 months ago


Based on my experience (visited the dealership a few years ago and recently purchased a Winnebago from them) I highly recommend Mike Haugen in sales and have been thoroughly impressed with the people I've dealt with from orientation, parts, and follow up. From my perspective, it was definitely worth flying in from the west coast and then driving back. From everything I've seen and encountered, I can't say enough positive things about them and, if I ever purchase another RV, Mike and Lichtsinn would definitely be my first choice.
Patti Smith-Lawrence  

3 months ago


My husband and I just bought a 2023 Winnebago Solis NPF and had a great experience! Renae was great to work with, super helpful and responsive. We appreciated her patient approach and informative walk through and orientation – thanks, Jeremy! A day after purchase we headed out on our first adventure to Lake Superior. Everything went smoothly and couldn't be happier with our new van!
Bill Barley  

3 months ago

Visited during their open house. Seemed like a nice place and nice people.
Shelley McLean  

3 months ago


Jason, You are an absolute champ…thank you SO much for your kindness and quick action to help us on our journey as new Winnebago owners. I cannot express my gratitude enough to you and your team. Everyone I interacted with in your organization affirmed what a great place it is. Thank you!
Virgil Nichols  

4 months ago 


Top of the line service.
Larry Jelsing  

4 months ago 


Just purchased a Winn Ekko and couldn't be happier with the service we got from Lichtsinn RV. Our contact person was Abby Neiman who was very prompt in responding to any questions or requests. I would certainly recommend this dealer to my family and friends, without hesitation.
Dan Bearss  

4 months ago 


Great experience buying our new Travato. Communications were frequent, and questions were answered in a very timely manner. We were constantly asked if we had questions, and answers provided were clear. The financing process was solid, and we felt no pressure in terms of options or other add-ons. Would recommend Lichtsinn to friends or family.
Dan Teeters  

4 months ago 


Great experience at Lichtsinn RV, everyone was helpful, and I was on the road with my new EKKO. Thanks to Reed Burkholder for his sales support.
Michelle D'Arcy  

5 months ago 


We had a great experience with Mike Haugen at Lichtsinn RV right from the first phone call! He was so very attentive and gave us a lot of great guidance to help us make the best of decisions in the purchase of our 23 Revel. We were happy to spend the night before receiving a great orientation by Chris! There is something about buying a Winnebago right near the factory and from this long time family owned dealership that made a big difference for us. Bandon, who helped us to finish our purchasing and getting all necessary paperwork was impeccable. We are so happy we met Justin who has offered to help us any time we may need it. It was a pleasure and a nice "touch" to meet Ron, the owner, who is a down to earth kind of guy. We are so glad to be a part of the Lichtsinn RV "Revel Family.
Steve Robison  

5 months ago 


After months of going back and forth with local dealers we decided to go with Reed and Lichtsinn Rv in Iowa. Reed and Kevin were so easy to work with. They answered every question and helped us build out our perfect Revel. They made planning to get there easy with a driver to pick us up in Minneapolis. There was a perfect little hotel next door we stayed the night before and they even let us use the car overnight to run around in and eat dinner at a local diner or pick up some supplies so we didn't have to pack as much. Picking up you factory fresh RV at Lichtsinn RV in Forest City Iowa is perfect place to start your first vacation in your new RV. Thanks for our new Revel!
Esther Moore  

5 months ago 


Wow, an amazing showroom and huge lots of hundreds of models.
The sales force was very helpful, friendly and professional. They took time to answer my questions and contacted their parts department for more information. They followed up with email.
Comprehensive parts department. They have everything!
Comfortable waiting area for those customers having service performed.
I was able to personally look at different models and see what is available and make decisions about what would meet my needs .
They have basic models, and a wide variety of configurations an options. The quality is amazing!
Highly recommended, well worth the trip and time spent.
Glen Kallas  

6 months ago 


Terrific experience all around. Adam was so professional and thoughtful during the entire buying experience. Appropriate level of follow up prior to the decision, looked for options that were right for me and above all else, patient with a first time RV buyer. The orientation was thorough and follow up easy to deal with. Strongly recommend Lichtsinn and Adam Brinkmann.
Jeremy Cole  

6 months ago 


As many others have done, we traveled across the country to purchase our Winnebago Navion 24D from Lichtsinn and we couldn't be more happy with the outcome. Our salesperson Jordynn was very knowledgeable about the coach and options we were interested in and she matched us up with one that fit all our needs. She also arranged our travel from the airport to our hotel and provided us with a courtesy car for our entire stay in Forest City.
Our orientation with Jeremy was very informative and interactive so we had a chance to ask questions and get more clarity. Our Service rep. Jay took care of getting our accessories installed and helped us with our follow up questions after we spent time testing the coach and camping overnight at the dealership. We even got a call from Jordynn after we arrived home to check on how our trip home had gone.
Every person that we have interacted with has been extremely customer focused and friendly, and we're very happy we made the decision to buy our first coach from Lichtsinn.
Dave Delaney  

6 months ago 


Renae in sales is truly a very pleasant person. Plus she is extremely knowledgeable about the whole Winnebago line of products. She is always the first person I call and she always knows the answer to my questions. Plus she is a joy too talk with. I would highly recommend Renae if you're looking for an RV. Lichtsinn RV is a first class organization. 
Everyone there was first class. Logan who walked me through the operation of the RV also serviced it from top to bottom. Justin in the service department also handled everything that I needed. I'm glad I made the trip from New York to purchase my first RV.
You can't go wrong with Winnebago and Lichtsinn RV.
David Sexton  

6 months ago 


Our experience with Abby & the gang was , without exception, the VERY best !
Every detail was covered completely.
We are 8 days into our trip home and are loving every mile .
Thanks again to all ..
David & Janice
David Sanders  

6 months ago 


Through a lifetime of RV and automotive purchases this was the smoothest most pleasing purchase experience we have ever had! Lichtsinn RV was definitely worth the trip from the coast of North Carolina.
C Rew  

7 months ago 


Great working Ranae. She was a joy to work with. She's our go to now. Thanks Ranae
Howard Wenger  

7 months ago 


The Lichtsinn dealership is a very professionally run business. The process they use keeps you informed after you purchase the RV and through your orientation of the vehicle. We would certainly recommend purchasing from Lichtsinn wherever you live. We enjoyed working with Stacy through the process.
Barbara Wilson  

8 months ago 


We highly recommend buying your Winnebago at Lichtsinn. We experienced unethical and bait and switch salespeople/delivery people at two separate Florida RV dealerships that sell the Winnebago Revel (and many other RV brands). We called Lichtsinn, spoke with Renae Aukes (highly recommended), our wonderful salesperson and quickly agreed to price on the phone, their online documentation is easy and straightforward, and delivery in Forest City IA was great. The Lichtsinn team are authentic, and extremely knowledgeable on Winnebago products throughout our buying experience. Winnebago is 100% of their product line and they know their stuff. We had an orientation with a Revel expert that took several hours, and all our questions were answered. (We actually had a delivery orientation with a Florida dealer that was done in less than an hour and lots of our questions were answered with "it's detailed in the manual".) So, if you are buying an RV to have fun life experiences, let the Lichtsinn buying experience get you off to a great start. Buy from Lichtsinn and visit Forest City. Plus, schedule time for a Winnebago Factory Tour just up the street. We did and it was really interesting to see the Winnebago team building all different size and style RV's. Then enjoy your ride home in your new Winnebago. Go Lichtsinn!
M E  

8 months ago 


From our first contact with our sales consultant, Renae, we felt as though we were part of the Lichtsinn family. The service team made sure everything was in working order so we were able to be on our way. This is our third purchase of a Winnebago View in 17 years from three different dealers. Purchasing from Lichtsinn was by far the best experience.
Joe Perri  

8 months ago 


Can't thank the team at Lichtsinn RV enough! They made my first camper purchase smooth and easy. Mike Haugen was my dealer and his communication was top notch.
Buying a camper out of state can seem daunting but Mike did a great job rallying his team to help my wife and I through the process. Every touch point was 5 stars!
If you are looking to make an investment in Winnebago look no further than Lichtsinn RV as the place to purchase!
Jacob Kosters  

8 months ago 


Julie Bledsoe  

9 months ago 


Had a great experience with the purchase of my 2022 Travato. Reed and Brandon and the rest of the Winnebago team were very patient with answering my many questions and spending time to explain the functions of the RV. I have called the dealership a couple times since my purchase, and they have been extremely helpful with the additional questions I have had regarding the functions of my Travato. Thank you Lichtsinn for the great people you have on your team and your service.
CO  

10 months ago


Our initial desire to work with Lichtsinn RV was because of its proximity to Winnebago and low mileage on the vehicle at pickup coupled with being the first or only ones to use it (toilet and bed). We reached out to Lichtsinn via their chat function on their website and met Jordynn. Jordynn answered all of our questions in a timely manner and was very helpful. We even had a zoom call to review models and features. I can honestly say that the whole process from planning to final pickup was stressless. Jordynn and the Lichtsinn team communicated frequently and were always available by phone to help with any issues or additional questions. They certainly have the process streamlined so that you are in and out as quickly as possible without sacrificing customer satisfaction. At pickup, we noticed some issues with the Winnebago finishes and Lichtsinn was very responsive in making it right! While at Lichtsinn we also met Reed when Jordynn was out. He was very knowledgeable and helpful. Justin in the service dept also made the service process painless. We are first time RV owners and the team never made us feel that our questions were inappropriate. At times having lengthy discussions on fuel types, etc. even now after 6 months using the Revel, we feel we have a support team behind us as we travel. Peace of mind and stress free travels. Thank you Jordynn, Reed, Justin and the Lichtsinn team!
Craig Kim  

10 months ago 


I live in San Diego, CA but flew across the country to buy my Winnebago from Lichtsinn RV. From price, to service, to knowledge of the product, the staff at Lichtsinn RV blew away any other experience I've had with any other dealership. Gary picked us up from the airport and drove us to our hotel and left us with a company car. The next morning, Jeremy gave us a thorough walk-through of the RV, and Brandon helped us with all the paperwork. Reed oversaw the entire purchase back when we ordered all the way to delivery, keeping us updated along the way.

I love the fact that we were the first to use our RV and were able to break in the engine ourselves during our drive home. They had the RV prepped in their garage and I was very impressed with their attention to detail.

No matter where you live in the country, I highly recommend Lichtsinn RV for your next Winnebago.
Denise Melbie  

10 months ago 


A very huge selection of parts, accessories and rvs.
Joshua Mostowitz  

11 months ago


We searched RV makes and models for 2 years. We finally decided on a Winnebago Travato 59K because of the fit, form, and function. We traveled to various dealers who wouldn't negotiate and couldn't care less if we purchased one or not. When we contacted Reed at Lichtsinn RV he provided us with great customer service and answered all of our numerous questions since we were new to being RV owners. A big shout out to Jeremy who spent an entire morning giving us our hands on orientation and answering all of our questions. Kevin in the finance department was very helpful both on the phone and in person and made the process very seamless. We were very impressed with the Lichtsinn RV dealership and would not hesitate recommending them.
Don Katcoff  

11 months ago


Just picked up our new Ekko at Lichtsinn. Glad to report that they were professional and very helpful throughout the process. While dealing with supply chain problems Stacy did her best to keep me informed on when there would likely be a delivery date. Upon delivery I got a very complete and patient review of all the systems. All questions were answered, and only one very minor defect was found. They quickly repaired the defect. Clearly, their own pre delivery inspection was thorough. I stayed on their property two nights during which they lent me a courtesy vehicle and helped me find what I needed in town. All systems checked out. I highly recommend purchasing through Lichtsinn.
Christine Lokken  

11 months ago


Recently picked up new Winnebago View, Stacy and everyone at Lichtsinn made the experience seamless and enjoyable! Knowledgeable crew!
Bob Hardy  

11 months ago 


Long distance orders and supplies easily provided by caring staff. My go to for Winnebago parts and advice!
Alison Denman  

11 months ago 


My sales rep was very helpful got me a great price. Jordynn was patient with all my questions through out the process. I love my Travato!
Margaret Leiser  

a year ago


What a pleasure doing business with Lichtsinn RV! Special thanks to Alex Willis for negotiating the deal, Kevin for implementing the paperwork and Jeremy for his knowledge and expertise in answering all our orientation questions. First time in Iowa, fell in love with friendly folks everywhere. All the best from Colorado! Jurgen and Margie Leiser
Mike K  

a year ago


Lichtsinn RV is definitely worth the drive from Canada. I needed some custom work done to the propane system on my 2018 Navion, and tried to find a Canadian dealer or shop here in southwestern Ontario that could do it. The earliest appointment available was Jan-Feb 2023, at a dealer 150 miles away in Smithville, which isn't an ideal time to drive anything in Canada, because of the weather. I had contacted Brian Buffington 3 years ago about this work, but then covid happened, the border closed, and everything got back burner. I decided to try him again, and he remembered me and the work we had discussed, and was able to get me in in early October 2022. We made a Fall trip of it, drove out to Forest City via the Michigan UP, which was beautiful this time of year, and dropped the Navion off with them. Half a day later, I had my new "stay longer" quick connect T installed, as well as some front end Sumo Springs I had purchased last year. Everything was on time, on schedule, and as promised. I have nothing but praise for Brian and the team at Lichtsinn RV. They know their stuff, and considering how popular and busy their service department is, they got me in long before anyone else could near my home. My thanks to Brian, honorable mention to Anders and Lonnie, and kudos to the entire service department technicians and staff for their help with this project. I am a very happy camper. ;)
Mike K, Ontario, Canada.
Hanny Louie  

a year ago


This place has so many camper vans. Employees were nice and very informative.
Karen Brown  

a year ago


A chance meeting while getting coffee in the guest lounge at Lichtsinn RV lead to a great purchase of a new Travato. We were having our View serviced and met sales consultant Renae in the lounge. We asked if she had time to show us a Travato, which she did. She followed up with us later in the week to see if we had questions. Five months later and we are week 3 of a trip to the east coast and Atlantic provinces. Renae made the process seamless over the phone and email, including trading in our View. Brandon in financing got us through all the paperwork so we could get licensed and on the road. Overall great experience and follow up from several Lichtsinn staff.
Daniel Wolter  

a year ago


If you're serious about an RV, there are really only two options: Winnebago, the highest quality, most innovative RV on the market — and Lichtsinn RV in Forest City, the world's premier Winnebago dealer. It's not difficult to find almost every RV for sale on a number of websites. And that led me to Lichtsinn. Emailing with questions. Visiting to test drive and learn more about models and used options. And the purchasing process are all smooth and filled with friendly and helpful people. I live in the Twin Cities, but will be coming to Lichtsinn for all my RV needs. Top quality people. Amazing service. And the best variety of Winnebagos in the country. Highly recommend!
Ashely Smith  

a year ago


Best experience! Stacy and Kevin were amazing to work with and so kind and patient with us as we went back and forth on which RV was right for our family. We would HIGHLY recommend working with Lichtsinn RV!!
Marilyn Guntner  

a year ago


We brought our 24D view to Lichtsinn to have another solar panel placed on the roof and to have a Weboost installed. We were more than pleased with their service. We drove 13000 miles with our new equipment with no issues. All performed as expected. In addition, I called today to get a very inexpensive replacement part. I was treated as if I was buying something of value. We live in Virginia but I will make a point of driving there if I need something done.
Bobbie Strong  

a year ago


Parts service is excellent, special shout out to Adam Van Cleve who has been outstanding especially while we are traveling.
Karl Seisler  

a year ago


Our experience with purchasing a 2022 View at Lichtsinn RV was excellent. Communication during the sales and build process was excellent. We received a thorough orientation when we arrived to pickup our View in June 2021 that was very beneficial in helping us better understand how to operate the many features. We traveled over 7 weeks, more than 8000 miles south and west, last fall in our view and had several occasions to call Justin in service to help us understand what the vehicle was doing, or not doing. He was always helpful. We have been in for service twice and Justin and the service staff were very helpful, courteous and thorough both times. I highly recommend Lichtsinn if you are looking to buy a Winnebago motorhome.
Dennis Smith  

a year ago


Great service; friendly, knowledgeable, and personable staff. Very good communication and online resources. Highly recommend!
Bill Q  

a year ago


Deanna rocks!!! We just had the greatest experience buying our new Winnebago View from Lichtsinn RV!
This is our 2nd motorhome purchase with the first being a complete disaster with Camping World in Kingston, NY. We bought a new View in 2015 and immediately it was a frustrating mess. They gave us a 10-minute walk-through (on our first ever motorhome) and apparently, they did no pre-inspection. Both waste valves leaked, the thermostat didn't work, the fridge had problems and the waste heating pads fell off. I had to take it back to the dealer (2 hours each way) about 4 times just to get it ready to use. We almost regretted even getting a motorhome.
So, 7 years later we wanted to upgrade and I did my research. Lichtsinn seemed like the top choice on paper. I looked all over the country and researched all the top Winnebago dealers. I reached out to many of them, got pricing, and at Lichtsinn, specifically found Deanna from her great reviews.
Was it worth the 20-hour drive to and from the middle of Iowa? Absolutely!!! From the minute we first exchanged emails and spoke, Deanna was awesome. They are exactly as advertised. The whole team is terrific! No nonsense, no haggling, no bait n switch games. Everything was great. Deanna helped me build exactly what we wanted with the features and add-ons. She kept us posted on the status and delivered exactly as planned and on schedule. The new RV was beautiful and clearly pre-checked and prepared by Lichtsinn. Any small issues they corrected immediately. They gave us a full half-day orientation and let us take all the time we needed to transfer our gear from the old RV to the new one. (They have electric hookups, so we even spent the night there.)
I only wish they were closer so I can do all the service and maintenance work this them.
I highly recommend Lichtsinn RV!
Jim Putnam  

a year ago


erez ofir

a year ago


Renae was fantastic. She was very attentive to our concerns and kept in constant communication. Brandon in the business office made the closing process painless and was extremely efficient. Josh gave us the one on one breakdown of the RV and it's systems and was beyond helpful. Thank you everyone! Worth the trip to Iowa.
D Twitchell  

a year ago


Big thanks to all the staff at Lichtsinn! Flew out from Northern California to purchase our 2022 Vista 27P. Everything from the initial call to inquire about the unit to completing the purchase was smooth with no surprises. They even let us use a courtesy car to shop for item's for the trip home. Can't say enough positive about Mike, Brandon, Logan, Justin and Gary. Definitely recommend
SV Beka  

a year ago


I wish all dealers were as honest and efficient as Lichtsinn! The purchase was smooth from start to finish. Great price, friendly sales staff, zero pressure, helpful orientation. Thank you Lichtsinn!
Ben Hooks 

a year ago


You can't find a more honest, knowledgeable, and caring Winnebago Dealership!
Rodney Kusic  

a year ago


Really know rv.
Steve Wright  

a year ago


This place has amazing customer service. We live full time in our RV and one of our AC units died. While we were on the road they located a replacement unit and managed to squeeze us in to have it installed within 3 hours of us arriving in town. Brian our service advisor went above and beyond to make sure we were taken care of.
Tom Blomlie 

a year ago


Nicest RV dealership I've ever been too. They had my parts in stock.
Gary Bissell  

a year ago


We recently purchased a Solis Camper Van from Lichtsinn in Forest City, IA and the process could not have been any better or more transparent.
From the start of the process they gave us a full "out the door" quote that they stuck to throughout, and with no surprise additional expenses at the end. Renae was great to work with as she kept in weekly contact with the progress of our build. When the delivery date was announced we made flight reservations and she arranged for airport pick up, a free loaner car when we arrived in Forest City, despite arriving there after 8pm. Renae actually rode her bike out to meet us with the loaner car keys. She met us early the next morning to get things rolling and take us through the purchase process. The van was prepped with water, gas and propane, we had a 2 hour lesson on how everything works, completed all the paperwork and we were on our way back to California by lunchtime.
Everyone at Lichtsinn was very helpful and it could not have gone any smoother. What a great experience with a very nice crew of people. It was by far, the best vehicle purchase process I have ever been through.
mark a pollaci (Mp)  

a year ago


Thank you Lichtsinn RV for a great experience picking up our new Forza.
Richard Baskett  

a year ago


Want to share what a positive and wonderful purchase experience we had at Lichtsinn! It was our good luck to connect with Jordynn Weiland on our first phone call to Lichtsinn, as our sales consultant. She provided helpful advice through the entire process in a professional and fun way. She is the reason we subsequently drove away in our Winnebago View!
Jeremy Gilbertson, Guest Service Specialist, also gave us a great tutorial on the systems of our RV. He shared an unbelievable amount of knowledge in a short time.
Everyone at Lichtsinn we dealt with was efficient, knowledgeable and kind. If you're looking for an RV visit Lichtsinn-- it's worth the drive!
Linda Peterson  

a year ago


Lichtsinn RV helped us actualize our dream for travel with a class B Travato so we can access places of natural beauty that larger vehicles can not. Renae Aukes's service was outstanding. She was extremely patient and courteous throughout the whole process to sort out what vehicle would best serve our needs. She was always accessible and shared our excitement. Her expertise was great as she guided us along. When we went to Lichtsinn to pick up our vehicle, Renae was extremely helpful and was always available, even on her day off! She introduced us to the support staff who skillfully taught us how to use it from beginning to end. By the time we left, we had a good working knowledge of the vehicle and the whole Lichtsinn staff felt like family. We have been especially pleased and grateful for the ongoing support as we made our way back home to CT and now are camping in ME. Also a big thank you to Justin who helps us with technical issues that arise as we continue to learn. We love our Travato! Thank you Renae, Justin and staff for making our dream come true!
david denton  

a year ago


We decided to travel from Ohio to buy from Lichtsinn because of reviews we had seen online about their service and attention to detail. We figured that the close proximity (one mile) to the Winnebago plant would be an advantage for us. Abby, our rep., was outstanding and hustled to find answers to any questions we had along the way. We just took delivery on the unit last week and everything has worked as expected. The service team has been very helpful on a couple of questions we had. Right now, I would say I would definitely buy again from Lichtsinn.
Brad Hoffert  

a year ago


These guys are on their game. Although we had to wait 9 months for our order, Deanna in sales kept us up to date and was a pleasure to work with. Anders in service has been my buddy working out questions and fixes on the road back to California. They got everything ready on time. What a professional group. No pressure and lots of great advice. It was worth the trip to get our new Adventurer with just 17 miles on her.
Nancy Moore  

a year ago


The sale and Mike were great. Mike was very responsive and answered all our questions, much appreciated. Even though we live in AL the entire process was easy!! Brandon did a great job on the finance closing end and Kevin worked the paperwork, both are great. Ashley was wonderful and we had a lot of fun with the photos. I highly recommend Lichtsinn RV if you are looking at buying and they really make it easy for out of town folks, professional and personable. Thanks for making the process painless and enjoyable!!
Brien Akers  

a year ago


If you are looking for a sales to delivery process that is free of glitches and hassles I can't recommend Lichtsinn RV highly enough. I live on the West Coast and just returned after picking up my RV in Forest City, Iowa. Lichtsinn had my unit in top shape and ready for delivery the day I arrived. All my options were installed per specification and after a thorough orientation I was ready to hit the road. The only issues I had with my 2,500 mile return trip over mountain passes in extraordinarily high winds turned out to be operator error. My 2022 Winnebago View performed flawlessly and I averaged 15 mpg overall, exceptional given the wind conditions and extensive mountain pass driving. Anything that goes smoothly and appears "easy" is a lot more work that something poorly done, and Lichtsinn demonstrated that they really know what they are doing and and work hard to make everything come together for their customers. Five stars all around.
Victor Gallardo  

a year ago


Just got back from a long drive back to California from Iowa picked up our new Revel from Lichtsinn RV dealership. The best long drive we have completed and the Revel did what it's supposed to do, home on wheels. Staffs at Lichtsinn RV were all happy to see us and very professional, made the pick up, orientation to the new RV very simple but informative. Paperwork were ready to be sign by us which made all the sales very quick and more time to enjoy the new Revel. Meet Ron the owner, Reed, Jeremy and Brian. The key point here is that all staffs were all ready to help and made this painless. I highly recommend Lichtsinn dealership for your next RV purchase, our experience with them is very positive, all smiles specifically when trying to learn and remember all the Revel's functions. Me and my wife purchased the Revel this way because we wanted to travel and make it worth the use of the Revel. Work for us and maybe for you too👍🏾👍🏾
Ed White 

a year ago


My wife and I purchased a springer Forest River RV from 
Adam at Lichtsinn and couldn't be happier, call about the unit Adam answered all our questions in professional manner, purchased the unit, schedule a pickup date, showed up the unit was perfect. They arranged the financing for our unit as well!
Logtown GA  

a year ago


Very professional. RV ready and staff extremely accommodating from start to finish. Highly recommend this dealer.
James Meadlock  

a year ago


I purchased my last RV at a Camping World and learned my lesson, so I picked Lichtsinn (I live in Florida so that says a lot). I had a great pickup experience; the business manager Kevin made everything work ok even though I forgot my trade in title, the sales consultant, Nicole was very pleasant to work with, the tech Logan did a great walkthrough with me and was very knowledgeable about the Ekko, and the tech Anders quickly fixed a shade, educated me on a mistake I made de-winterizing, and how to disable the electric step; they were surprisingly knowledgeable and pleasant. Thanks a bunch!
Sharon Halley  

a year ago


Great people and extremely accommodating!
Kevin Poitras  

a year ago


Great experience with the entire Team especially Abby who was there with me all the way. Would highly recommend them!!!
Coleman Weber  

a year ago


This is our first RV purchase. We have been long time tent campers and want to start traveling and camping in a little bit more style. Lichtsinn RV popped up in our Google search for dealerships close to us and we are very excited that they did. We booked a time to come down and see some floor plans that we liked on line and Mike was very helpful. No pressure, just information and advice. We talked about what we wanted in an RV and how we were looking to use it. He listened and showed us a bunch of options. We were thinking Class C and we ended up with a smaller Class A because it fit us better and gave us everything we needed at a better price point.
The walk through was great and it got us prepped for our first trip from which we just returned. We are so happy with our purchase and can't wait to get on to our next adventure.
Thanks Mike, Brandon, Jaime, Justin, and the rest of the team (Sorry i don't remember everyone's name). From sales, service, and everyone in between. Great group of people and fantastic experience.

Jim S  

a year ago



Daryl Trujillo  

a year ago


Lichtsinn RV is a first class organization. Adam Brinkman was the salesman who answered the phone the first time we called. He followed up with us on every detail of our purchase. He did a video review to show us the RV the same day. From that day forward. Adam responded to all our queries with complete satisfaction. He really provided sincere customer service. Logan was the representative who spent several hours with us providing orientation of our vehicle. Logan did an outstanding job and should be recognized for his level of service. Lichtsinn RV is a complete RV service provider. Sales, service, and store with most any accessory needed. Every member of the staff we met offered the same high level service and attention to detail. My wife and I were impressed with their high quality customer service. I would look to them again to purchase an RV and highly recommend them to anyone without question.

Bill Corwin  

a year ago


The staff at Lichtsinn RV are very detail oriented and addressed all of my questions and concerns (and added additional insights that I wasn't smart enough to ask about). Delighted with the experience of ordering and taking delivery of a View 24J. One of the best aspects of buying is their familiarity across the spectrum of Class A, B, and C coaches. I really feel like I got the perfect coach for my families needs. It feels like the Lichtsinn focus on customer satisfaction is their lead concern, the rest works itself out beautifully from there.

Timothy Samuelson  

a year ago


The attention given by the service technician and time spent with you explaining in overview the RV operations was very good.

Bob Quillin  

a year ago


Our experience with purchasing a 2022 Revel through Stacy Anderson at Lichtsinn RV was excellent. Order wait times for Revels are very long right now, but she was able to get ours sooner than expected when another customer decided to delay their delivery. Since we were flying from Nevada, she allowed us to ship in all kinds of stuff that we might need on the trip back out west, and kept it all in her office.
Jeremy did an excellent orientation for us, and we spent a couple nights at the dealership getting familiar with the vehicle, in extremely cold weather.
The Revel has some fairly complicated systems, both on the Mercedes chassis and the Winnebago additions. Mercedes certainly likes complexity, and their owners manual does more lecturing to the owner than actual explaining how things work. We traveled over 3 weeks, more than 4000 miles south and west, after leaving Lichtsinn, and had several occasions to call Justin in service to help us understand what the vehicle was doing, or not doing. He was always helpful.
Kevin and Jamie have also been helpful with questions about all the paperwork we needed to get our Revel through the registration/title gauntlet in our state successfully on the first try.
If Lichtsinn was in northern Nevada, we would happily use them for in-person service, but having knowledgeable people who always answer the phone when you call is the next best thing. We would recommend them to other potential RV buyers. It was worth the trip for us.

Sue Kuchta

a year ago


We had such a good experience working with Renae. We knew which RV we wanted but had a few questions we needed cleared up. There was another same RV in South Dakota. We had to choose which place we would purchase it from. In having many discussions with Renae, we felt she was very upfront & pleasant to deal with. We just had a good vibe from her. We were coming from Colorado to pick this up and she made arrangements to have someone give us an introduction to this new vehicle. They also offer a place to camp close by so if we had issues or questions, they would be right there to help. The whole process was so fluid. I will recommend Renae to anyone looking for an RV.

Gary Anderson  

a year ago


Can't say enough good things about Lichtsinn RV. First they were able to find us our 2023 Winnebago Revel and in these times of high demand that is saying a lot. The team at Lichtsinn were fantastic, they made our purchase very easy even though we live in Colorado and all the communications till we picked our Revel up were via email and phone. 
Our Sales rep Reed handled every detail. We were able to pull together everything necessary for our purchase in less than a week and flew to Des Moines where a driver from Lichtsinn picked us up at the airport. 
The next morning at 8 AM we did a walk through with Jeremy. He went over all the systems and answered every question we had. Ron Lichtsinn the owner even came out to greet us as did others. We meet Justin in parts who helped us with a few accessories. Then it was off to see Kevin in Finance. He had all our paperwork ready for final signatures and we were out of the dealership and on our way home by 11 AM. 
I highly recommend Lichtsinn RV for you RV needs.

Stephanie Colby  

a year ago


After buying our first Winnebago from Lichtsinn RV 14 1/2 years ago, and putting 114,000 miles on it, when the time came to buy our next motorhome we knew we would return to Iowa even though we live in California.
In addition to the quality of the RV, it really is all about the people. From being picked up by our friendly driver, Monte at the Minneapolis airport, to our excellent sales person Stacy, and Anders in service and parts, we are completely happy with Lichtsinn RV! So now my sister and I are happily on the road in our 2022 Winnebago View J! And our three dogs really love the RV lifestyle too!

Gage Pierson 

a year ago



Robert Cox  

a year ago


Definitely the go to place to get parts for a Winnebago. David in parts, is professional courteous, pleasant to speak with and has an amazing demeanor. Went out of his way to help me get exactly what I needed for the best price, and I'll be calling anytime I need anything from my motorhome. I'll never look elsewhere again because I think Lichtsinn RV will have anything and everything I need at a very affordable price, and yes I believe it will always be in stock. Thank you David

DRH  

a year ago


We had a great experience purchasing our RV from sales consultant Adam Brinkman who was knowledgeable, helpful, and patient. We also had a very good orientation from the service department. We would recommend Lichtsinn for all your Winnebago needs.

Alan Yamada  

a year ago


It was a pleasure working with Deanna to purchase our first RV and she kept us informed on the status of the delivery date. I would purchase another RV from her again.


FOODLIFE With the Z  

a year ago



you want an rv..this is the place to buy from..


Ruth Colwell  

a year ago



Got a call Monday about the part I needed. Ordered it. It arrived Wednesday! Terrific service and the gentleman who called me was great. Would give more stars if I could.


Stephen Greenholz  

a year ago



Across the board excellent vehicle pickup, particularly Abby Nieman in sales, and Jeremy for orientation. Everyone was extremely helpful and kind. Ultimately we are happy we traveled from CA to use this dealership!


Tim Platz  

a year ago



Best in the land!


Tim Hill  

a year ago



What a great experience purchasing our 2011 Winnebago Tour. Reed was great at contacting us and giving us time to make this big decision! Justin was great to answer questions and get us accessories ordered for our new coach. Logan gave us a great orientation. We stayed over night on-sight and Reed again stopped by and asked if we had questions and he answered the ones we had. Lichtsinn is a fully staffed dealer. There are a lot of knowledgeable staff. Lichtsinn is expanding and that is a good sign for the future and I see why they have high ratings. We also toured the Winnebago factory while we were there and highly recommend it.


Joe Ortiz  

a year ago



For a 1st time RV buyer you tend to have lots of questions and concerns. At Lichtsinn RV Team from the the sale rep (Stacy Anderson) to the finance (Brandon M) and the service team it just flow so smooth. They make you feel like at home. Experts in their field, I was able to drive away feeling like I've had an RV for ever. Thank you very much.


Rob Godden  

a year ago



Great experience purchasing our Boldt here. Thank you Adam, Kevin, and the guy that did our orientation.


George Bullard  

a year ago



I picked Lichtsinn for my first RV purchase because of their reputation. I was very pleased to experience professional, knowledgeable and helpful interactions with everyone I had contact with. Their communication with me was outstanding during sales, delivery status and closing on the purchase. I always felt they valued my business and they really cared any questions or concerns I had were answered to my satisfaction. Great people who are well trained and care made me a very satisfied customer!


Milly Paulson  

 a year ago



Lichtsinn RV and specifically Jordynn Weiland did an outstanding job on my recent Winnebago purchase. I flew to Iowa to pick up my RV which was perfectly prepped for my arrival. I had a very detailed Educational Orientation that introduced me to each and every aspect of my RV. Being a first time RV buyer the entire experience from placing my order to pick up was flawless & perfect. I had an excellent buying experience which is unfortunately rare in the RV industry in 2021. I did my homework over 2 years leading up to this purchase and my learnings proved correct - if you are buying a Winnebago RV, you owe it to yourself to do it right and buy from Lichtsinn in Forest City, Iowa!


Steve Putz  

a year ago



Being from the North Iowa area, we had heard about the outstanding product and customer service that Lichtsinn RV provide to their customers. After purchasing our 2022 Travato KL, we had the good fortune to experience this. While we have high expectations for the product we purchase and the customer service that we receive, the staff at Lichtsinn RV exceeded our expectations!! We feel very fortunate to own our Travato and to have first hand, high quality customer support just a few miles away! If others are looking at purchasing an RV in the near future, we wholeheartedly recommend you to contact Lichtsinn RV! You will not be disappointed!
Tom Graulty  

a year ago



Lichtsinn RV and specifically Jordynn Weiland did an outstanding job on my recent Winnebago purchase. I flew to Iowa to pick up my RV which was perfectly prepped for my arrival. I had a very detailed Educational Orientation that introduced me to each and every aspect of my RV. Being a first time RV buyer the entire experience from placing my order to pick up was flawless & perfect. I had an excellent buying experience which is unfortunately rare in the RV industry in 2021. I did my homework over 2 years leading up to this purchase and my learnings proved correct - if you are buying a Winnebago RV, you owe it to yourself to do it right and buy from Lichtsinn in Forest City, Iowa!


Gregory Antonow  

a year ago



Hands down one of the best experiences I've ever had at a dealership. I purchased a 2019 Travato from Lichtsinn RV. Nicole in the sales department was amazing! I had trouble finding one way car rentals to get there. Without hesitation Nicole found details on one way flights for me, and scheduled a driver to pick me up from the airport. When I arrived at Lichtsinn RV Nicole was waiting outside by my new RV to greet me. I was also able to stay in my RV that night on shore power. They are building a new RV campground on site which looks like it will be really nice. I can't say enough about this dealership, Nicole and their staff. I highly recommend them to anyone looking for an RV. It is definitely worth the trip.


Rick Allen  

a year ago



Top notch in all respects! Stacy, Logan and whole staff were great. We are enjoying "Reveling" on our way home.


Barbara Elliott  

a year ago



jkdrubes  

a year ago



Andrew Gillen  

a year ago



Mark Burnett  

a year ago



Reed went above & beyond to help us with our slideout issue on a Saturday! We are traveling to Kansas City & beyond. Service is closed on Saturday, but he came out to our coach to help troubleshoot, something wrong in the mechanism, contacted the general manager to try to get us in service on Monday - already booked solid & recommended contacting Winnebago service center first thing Monday. Offered to let us park in their lot if needed. Thanks - Mark & Patti 


Chris Pausch  

a year ago



Purchased our 2021 Winnebago Solis PX from Lichtsinn in February of 2021. Overall a very smooth transaction and the walkthrough of our new RV with Ben got us off to a good start!


Brett Smith 

a year ago


Richard  

a year ago



Although Lichtsinn RV offered us the best price in the country on the purchase of a Class B camper van (even taking into account the extra cost to travel to Iowa), it was the outstanding customer service that sold us on buying our camper from the team at Lichtsinn RV. Our many questions were answered promptly, the no-pressure sales process was easy, and delivery was on time as promised. We spoke with many RV dealers closer to home before calling Lichtsinn RV. Save yourself time and money: call Lichtsinn RV first.


Michael Engen  

a year ago



Rick Kellinger  

a year ago



There is a reason this place is called the Heartland! Everyone we met at Lichtsinn, from the 1st webchat to the most recent follow up, ACTUALLY CARED about us! No schmoozy feel-good salespeople, or dunce caps for new buyers there! They supported us at every step and question, while causing us to pause, learn, and understand, BEFORE we made a hasty/wrong decision. I've been to many websites and dealerships around the country. They are far above rest, yet humbly share their knowledge and experiences in person and by video, with great pricing as well.


Bob Mackin  

a year ago



Very impressive. Everyone I dealt truly cared and were very helpful with all my questions and concern in purchasing a 2022 Travato, especially Abby and Jeremy.


T Maverick  

a year ago



Purchasing our first and brand-new Minnie Winnie from Lichtsinn RV was a wonderful experience. From our initial contact with Sales Consultant, Deanna Rodriguez, our pickup at the airport from John Monson, orientation with Service Technician, Logan Swearingen, and final paperwork with Business Manager, Brandon Mondt, each step went smoothly. Deanna was immensely helpful in providing information about the RV and the buying process. She was always prompt in answering our questions and kept us updated on the status of the RV, until it was finally time for delivery. Everyone at the dealership was helpful and friendly. It was also great to be able to meet with owner, Ron Lichtsinn. Thank you, Lichtsinn RV! - Joel & Trisa


Vickie Morsch  

a year ago



We had a wonderful experience buying our new Navion at Lichtsinn RV. Deanna was great to work with and kept us informed all along the way. The entire team was super!


Paula Jenkins  

a year ago



We are so happy with our new 2022 View24D! Stacy was a wonderful salesperson, as she guided us through the process of our purchase. It was worth the 1200 mile journey to purchase from Lichtsinn, as we have received a great education and feel we have the continuing resource to make our RV'ing experience the best! Thank you Lichtsinn!


Don Wood  

a year ago



Could not have asked for a better experience. From initial contact to pickup, financing and orientation the Lichtsinn staff did a very professional job. Being able to pickup my RV with no miles was the added bonus as I was able to break in the unit. Highly recommend Lichtsinn RV and will buy from them again down the road.


Deborah Fitzgerald  

a year ago



What a wonderful experience from initially contacting Stacy several months ago to receiving the Solis Class B RV! Their knowledge and customer support was beyond my expectation. Thanks very much team!


Ron Licari  

a year ago



Friendly staff. Got what I needed and ordered a few things that came in by next day!


Dale Thompson 

a yearago



So far, so good. We are at the beginning stage of buying another Motorhome. Staff seems very knowledgeable and hopefully service department can provide quality service.


Kent Berthiaume

a year ago



Dealing with Lichtsinn RV with the purchase of our 2022 Winnebago View was the best large purchase I've ever made. The sales rep (Deanna Rodriguez) provided remarkable service. Her responsiveness to my questions and honesty concerning the pros/cons of available options resulted in my total satisfaction with my purchase. This is our first motorhome, and the orientation Lichtsinn provided on the operation of all the various functions of the RV was excellent. It allowed us to travel from Iowa to our home in Alaska like we were seasoned veterans. I've already recommended Lichtsinn (and Deanna!) to friends.


David Varni  

a year ago



It was a pleasure working with the people at Lichtsinn RV. RV Sales Consultant Adam Brinkman supported us through the entire process and replied quickly to our emails and phone calls. The sale of the 2021 Winnebago View was very simple and professional and it was delivered on time exactly as ordered. We are very pleased that we decided to purchase our new RV from Lichtsinn RV. Because of a medical situation we were unable to pick up the RV as soon as it was ready and Lichtsinn RV stored it at no charge. We highly recommend Lichtsinn RV. They made it possible for us to purchase a new RV even from a distance, and they maintain a modern, clean facility.


DAT In Texas  

a year ago



We bought our Vista LX new from Lichtsinn in 2017 and have had an excellent experience since day 1. I just returned from a run out to Lichtsinn for routine service, and this was my first trip back since the initial purchase. The service experience matches the sales experience - perfect. I made an appointment in advance, they were ready when I arrived, and work on my rig began immediately. These guys are such pros. Truly a world class operation. Thank you!


EDH_Dave_MTB  

a year ago



Jenny and I purchased a 2022 Blue Grey Revel and we can't Thank Adam Brinkman enough for a Stress Free buying Experience. Brandon in finance dept. answer all our questions and had all the paperwork ready for us when we flew in to MSP. Logan did an Outstanding Job with our walk through and with all the Lichtsinn videos I've watch, he still had a lot of info I needed. Ron your work force Totally Rocks. We already Recommended Lichtsinn RV to ppl we met on our drive to Cali.

It's time to breakout the MTB bikes and Shred. Thanks again Ron for a Fantastic buying experience.

Dave & Jenny


Ziyi Venger  

a year ago



Everything went so smooth, Reed has been really helpful. We will definitely come back!


Patricia Kirkemo   

a year ago



About a month ago, we took delivery of our Winnebago Navion. Our entire experience at Lichtsinn from shopping, ordering, waiting (sigh), walk through, and camping onsite until driving away, was a top notch experience. Nicole F., our sales representative was great. Our extras installed by Lichtsinn are wonderful and well explained by Jeremy during the walk through and are supported by Lichtsinn videos online. Thanks so very much to the entire Lichtsinn staff!!


Jeff Bowers  

a year ago



Good bunch here. Very helpful


Cheryl Treadwell 

a year ago



The entire Lichtsinn team was helpful over our 3 day stay. Reed found the Coach we were looking for. The service crew quickly took care of our upgrades. Justin answered dozens of questions while we were there and continued to support us after our departure. This is the kind of experience we were hoping for. Thank you Lichtsinn team for making us Lichtsinn RV fans!
Cheryl Treadwell
Forsyth, Georgia


Kevin Link  

a year ago



My experience with Lichtsinn was excellent from start to finish. Reed walked me through the process by phone and then in person - the entire transaction was a pleasure. I'm know Reed works with lots of customers, but he made me feel like I was always a priority. If I could give 6 stars I would.


Grant Rice 

a year ago



Lichtsinn is one of the most efficient and well-run dealerships we have ever dealt with. Their efficiency allowed us to entirely purchase our new View entirely online. Questions were answered promptly. No high pressure. Add-ons were added as requested and ready on-time. No surprises. Training specialist was so good--great explanations--spent plenty of time with us so we felt confident about operating the View. He noted a few things that needed quick fixes, and those were accomplished within hours. Everything works. Had plenty of time to try out everything on our way home from Iowa to Texas. Deanna Rodriguez responded quickly to all our inquiries and kept us informed throughout process. She made all appointments so our pick-up experience went smoothly. We were extremely pleased both with our new RV and the whole sales experience.


Nick Rothman  

a year ago



We had a truly flawless experience with our sales rep Deanna. Everything went perfectly from the pick up at the Minneapolis airport to our departure from Forest City. They came through on every detail. We are out on the road in our Solis right now. Thanks, Lichtsinn.


Tim Boyko 

a year ago



We scheduled an inspection and two minor repairs on our 2012 Navion G with Anders. Everything was done correctly and the cost was what I expected. Professional operation and worth the trip to Forest City


Judy S  

a year ago



Great services 👍.


Jeff Freisinger  

a year ago



I have never purchased anything this expensive on line. Our salesman Adam was very helpful and answered many questions. The rest of the staff was great both online and at the dealership. I would highly recommend them.


Brazil Trucking  

a year ago



Patrick Fort  

a year ago



This was the best RV purchase experiences I have ever had. My sales consultant Deanna was very helpful and easy to work with. The entire process went very smoothly. Everyone was friendly and very knowledgeable about the products.


Tom Wickstrom  

a year ago 



As we began to investigate purchasing an RV, we found Lichtsinn RV online and were thoroughly impressed with their expertise, quality service, responsiveness, and friendly staff. We worked with Deanna Rodriguez - she was a joy to work with and always promptly responded to any questions we asked by phone or email (even little silly ones). There were several delays between time of ordering and actual delivery (all completely out of their control) and she kept us informed every step of the way. When the time came to pick up our RV, meeting Deanna was like meeting an old friend! Our orientation, conducted by Jeremy, was very informative and thorough - he knew the RV backwards and forwards and gave us a thorough education on the features of the Revel and lots of helpful tips. We stayed in the RV in the Lichtsinn parking lot the first night. In spite of the negative 33 chill factor nighttime temperature, we were cozy and comfortable inside the RV. However, the low temp was a bit much for the water lines and they froze. Jeremy, our service rep Anders, and all the Lichtsinn team were extremely attentive and helpful in working to resolve the problem, then provided complimentary winterizing for our Revel so we could travel home. We are confident that Lichtsinn will be just as attentive should we have any questions in the future. All in all, we are very happy we chose to buy our RV from Lichtsinn - it was definitely worth the 1800 mile one-way drive to Forest City, Iowa, to work with such a fantastic dealer and staff!


Gary Teska 

a year ago



Excellent experience. Excellent staff. Excellent sales team. Excellent service team. Amazing customer service both before and after the sale. Deanna was outstanding. So helpful. So pleasant to work with. I'm still trying to think of anything I didn't like about the experience. Perfect job!


Dudley Whited  

a year ago 



I respect a company that delivers top notch customer service to it's customers. The whole process went smoothly, from the sale, service, and financing. Thank you Adam, I love the Solis!


Amy Yanora  

a year ago



Mark and I decided we wanted to purchase a Revel, when we saw one during a trip to Colorado. We started researching, once we were home and could not get any "local" information. I work in retail and am a HUGE advocate of "shopping local", but realized that was not going to be an option for us. Mark found Lichtsinn RV and began watching every single video Ron and his Team produced. While on the dealer website, I "chatted" with a sales rep and she informed me they did not email quotes, but would be happy to give me a call with all the information. When she quoted me the price, I said "NO WAY! The MSRP was advertised for so much more." She chuckled and responded, we can certainly charge you more, but we feel this is a fair market price and we would appreciate your business. I told her to sign us up and let us know how much we needed to deposit. Within a day or 2, all paperwork was signed, and the wait began. We received weekly e-mails on "delivery updates". We ordered July 29th and
thought we would pick it up October/November, but because of the pandemic and high demand, our "Orientation" kept getting pushed. During the wait, we had a new salesperson, Adam Brinkman, who we probably drove crazy with questions and measurements. At one point I said, "Adam, I wished you would say June/July and then surprise us with an early delivery." We both laughed. I totally understood the "supply/demand" dilemma. I work in a bicycle shop and bikes are "oversold" until 2022. The long wait gave Mark plenty of time to study the layout and system through the professional, extensive, high tech videos Lichtsinn provides. By the time of orientation, Ben and Mark covered everything quickly and we felt comfortable driving off the lot.

In order not to make this review a novel, let me just say, Lichtsinn is well worth the flight from Destin, Florida to Forest City, Iowa. Ron Lichtsinn runs a High Tech, Clean, Courteous, Top-Notch business. We feel we made the best choice for our investment. We are confident the Lichtsinn Team will be there for us, if we ever need them. I have to give Brandon, in financing KUDOS for being patient with me 😉. On a side note, we were very impressed with their shuttle driver Darryl Delzer. We missed our connecting flight in Atlanta, because our plane had frost on the wings in Panama City and had to be "De-Iced 😂. Darryl was so genuinely nice and made the 2 and 1/2 hour shuttle seem short. He even came by the dealership to see us on our way the next day. We could not be happier with our Lichtsinn Experience.


Rebecca Brown  

a year ago



We purchased our first new RV from Lichtsinn RV. We spent 2 years deciding who we would buy this RV from. Though we live in Michigan, the assurances we were given from Lichtsinn made us very comfortable giving them our business. We could not be more happy with our experience at Lichtsinn RV. Everyone from the receptionist to the Sales Consultant (Adam Brinkman) and the owner were kind, patient and never were pushy or playing "fear of loss" with us. The orientation to our Winnebago View 24D, with Ben, a Master Certified RV Technician was thorough and based on our needs. Ben was patient and never appeared rushed or distracted. In short, we were treated as if we were their most important customer that day. It's great to feel that way. Don't miss out-at least talk to the folks at Lichtsinn-I think you will be impressed.


George Aubrey  

a year ago



Woodie Cross  

a year ago



Our family of 4 recently bought a new Winnebago Solis 59PX from Deanna at Lichtsinn RV and the BEST experience! We initially visited over the phone to describe what we were looking for and Deanna arranged a time for is to visit and tour their various RVs that fit our needs. We opted for the Solis 59PX and are LOVING IT! We have taken it to a few open State Parks around MN and 'winter camped' in the van. We have already boondocked a couple of times and it was AWESOME! Many thanks to the great team at Lichtsinn RV. There is no question that they will be our RV resource for a long time to come.


Timothy S. Parnell 

a year ago



Bought my first RV from here... Great staff... Great experience... Would highly recommend.


Jeff Martin 

a year ago



Rick Higgerson 

a year ago



Reed, Brandon, and the rest of the team at Lichtsinn did such a wonderful, professional and efficient job of delivering our new 2021 Winnebago Revel. As a sales professional myself, I recognize when an organization has the kind of PEOPLE, systems, and management practices in place that create an exceptional customer experience. Lichtsinn's RV is a wonderful example of such an organization. Why would you buy an RV anywhere else? Thanks to all for a great experience


Kris Moncel 

a year ago



We recently purchased a used RV at Lichtsinn RV and we cannot say enough about the high quality service and competent staff in every department we encountered! Our sales person, Adam Brinkman, was extremely helpful and accommodating. We were also impressed with the "orientation" of the unit. This is our very first RV, so the fact that they took the time to do a detailed walk-through and provide education for us on all aspects of the unit was very appreciated. Thank you, Jeremy! There were a couple of minor repairs necessary, all of which were completed. While we waited, Adam checked back with us periodically to provide progress updates. Overall, their customer service is excellent. We wouldn't hesitate to purchase another unit from Lichtsinn! Very impressed!


Stephen Bova 

a year ago



Professional services, Deanna the salesperson was very helpful and no answered all my questions with telephone follow up to make sure I was happy with my RV. My wife and I left the dealer after our orientation confident in our choice of RV.


Carey Butler 

a year ago



Our buying experience was really pleasant. No pressure, great pricing, and accurate timeline for delivery. Post delivery service has been over the phone given we are in WA state. Both Adam in sales and Anders in service have been great to work with. Thank you!


Karen Ottney Kaste

a year ago



We recently bought a pre-owned 2006 Winnebago View from Lichtsinn RV. We were very pleased with our buying experience from start to finish!


Jonna Haberthier 

a year ago



Lichtsinn was very good to deal with. We initially went with them because of the other reviews we read. The delays due to COVID were annoying but nothing the dealership could do. Our overall experience was great.


Ken Wypyszynski

a year ago



The whole Lichtsinn Team was just awesome in our process. Kuddos to Stacy for making our planned trip happen. We had plans to leave almost immediately upon getting our View and she kept us informed all the way in regards to the delivery and in the end we enjoyed 7 great nights with our View.


Kathy Jackson 

a year ago



We stopped in to compare two different Winnebago models. We explained that we were not there to purchase at that time, but we will consider Lichtsinn when we are ready to buy. Cody was more than accommodating. He brought out the two models we wanted to compare and just left us alone to do our thing. We were there about an hour and the experience was top notch. We will definitely contact Cody when we are ready to buy.


Glenn Fidler 

a year ago



We just purchased our new View 24D from Lichtsinn RV and cannot recommend a dealer higher. We started with our local dealer and it was a disaster. Everything Lichtsinn promised came through with flying colors and then some. They offer genuine customer service and were able to update my order as we went along for all the additional upgrades I desired. I received regular updates on the status. Stacy in sales, Kevin in finance and Ron the owner took my purchase with pride. Watch their videos about the product you are interested in and then watch other dealers and you will see a stark difference. Do not waist your time anywhere else, as I did, before going to the best, Lichtsinn RV.


Henry Aucoin 

a year ago



Larry Files 

a year ago



Armando Nieto 

a year ago



If I could give 10 stars I would... We worked with Deanna Schutz on the purchase of our Winnebago Travato and what an incredible experience! She was great in the pre-sales process and has continued to follow up post sales as well to make sure we are happy with our purchase. We flew in from CA and drove our van home. That was also an epic trip to get to enjoy our van in some of the National Parks and National Monuments. I would not hesitate to do business with Lichtsinn RV again in the future and would HIGHLY recommend them. They make what some people call the worst part of RVing (the purchase process) easy and seamless and overall a very pleasant experience. It's easy to see, after going through it, why people come from all over the country to buy at Lichtsinn.


Mike Arndt 

a year ago



What a great group of people to do Business with. Friendly and professional, make you feel at home. Knowledgeable and able to answer any questions. Special thanks to Stacy, Brandon and Logan


B Dw 

a year ago



Our experience with Lichtsinn RV is what a sales experience should be: 10 Gold Stars. This is a long review but this team deserves the details of why the 10 stars

We made an appointment with Deanna after I had done a lot of research. Analysis paralysis had set in I just needed to see/drive something. Deanna was not high pressure over the phone or in person. She asked which vehicles I wanted to see, while there and then asked some questions. When we arrived, they had put most of the vehicles inside due to the rain that was threatening. Gold star #1. After we looked at what we initially thought we wanted we discovered what was in stock was not exactly the right fit. The more we talked to Deanna, the more we came to understand what would fit our RV life style. Gold star #2 – Deanna really listened!

Almost 2 weeks later Deanna called about a Class C RV that was coming in as a trade up. She gave me a virtual tour and based on the conversations we had had over the 2 weeks between our visit and this called she nailed it! A 2013 Itasca Navion 24J. Low mileage and very well kept by the previous owners. Gold star #3 again – she really listened to what we wanted / needed.

When we arrived at the dealership for delivery, we were not disappointed. Because we were early, we had time to move our stuff in, since we were camping at the dealership that night and then camping along the way on our way back home. Deanna had made sure the curtains were cleaned for us as I had asked! Gold star #4

Ron gave us our orientation. He was extremely thorough, and did not rush. He answered all of our questions and did a wonderful job breaking down the mechanical stuff to a very non-mechanical person like me.. Gold star #5 He explained not only what to do, but what not to do and why. Very helpful when you are a new RV owner. Gold star # 6

Brandon handled our paper work efficiently and with the absolute least amount of pain. As we all know this portion of the sale can be the most painful. Especially writing the check. Brandon made it easy and his sense of humor made it almost enjoyable. Gold star # 7

Since it was later in the day and we had planned on staying on site the first night at Lichtsinn, Deanna offered us a loaner vehicle to drive to the next town for dinner. She recommended a place again, based on our conversations and again it was a perfect match for us. We had planned just to walk somewhere and see what we could find. Gold star # 8

The next day, Deanna checked up on us once again and suggested we fill up on water. Again, being new we didn't even think about that. She then suggested a scenic route to our next destination. It was nice having her watch out for us. Gold start # 9

Since we purchased our RV, Deanna has checked in with us twice to make sure everything was working as expected and we were enjoying our new RV. And YES everything has been working as expected and YES very much enjoying it. Gold star #10 Following up after the sale? Wonderful!

All in all, Lichtsinn should be very proud of their employees, Deanna, Ron and Brandon. They made our experience worth 1.) making a review of, which I normally do not do, and 2.) recommending the dealership to anyone and everyone that comments on our RV.

Happy Camper owners of an Itasca Navion


Randy Newlin 

a year ago



Tim Platz 

a year ago



Phil Anderson 

a year ago



J. Gilbertson was our contact for renting a travel trailer for an extended weekend. He was very professional, helpful and easy to talk too. The camper we rented was very clean and ready to go. It was very nice to be able to stay close to family during this visit. We easily fit 2 adults, 4 kids and a small puppy in her crate in here. All fees were clearly quoted up front and I feel we got an excellent deal and were treated like friends. All interactions inside the building with staff were also very pleasant. I highly recommend Lichtsinn RV if you're looking to rent. The new ones looks awesome as well in case you're buying.


Lenna Corley Young 

a year ago



Lichtsinn RV's customer service and level of expertise is THE best we have ever experienced with ANY industry or business. Their website led us to call them. From that first phone call to leaving the dealership less than a month later with a new RV - we found their help and assistance above and beyond. There are many positive adjectives to describe our incredible experience; the top ones that come to mind are responsive, knowledgeable, attentive, friendly, and totally focused on our satisfaction. All of this led us - as first time RV owners - to travel from South Carolina to Iowa to do business with them. We have no regrets and would do it all again!!!


Eric Lee 

a year ago



Henry Stone and the rest of the team at Lichtsinn were great to work with start to finish.


Scott Porter 

a year ago



Starting with the smooth sales process, the easy picking us up at the airport, the informative "get to know your vehicle" and the cordial follow ups we were treated with the utmost respect and kindness. The friendly staff was so helpful getting us up and running as we picked up the new RV. We are east coasters but know that Lichtsinn is a mere phone call away to answer any questions or concerns we have with our RV. Highly recommend this dealership.


Michael Goldblatt

a year ago



Hayden Hill

a year ago



Gaylene Rolling

a year ago



Jim Staples

a year ago


It was a bit of a drive from the Twin Cities to Lichtsinn RV, but we feel it was worth it. The experience we had with the staff was wonderful. From Stacy in sales, to Logan and Justin making sure we knew how to operate our new Winnebago View 24V, we were treated with the utmost respect and kindness. Thanks guys, we love our RV!

Susie Boschetti

a year ago



Martin Aalto

a year ago


We searched the entire country for the right RV. Found Lichtsinn RV early and ended up using them as a standard of which to judge RV dealers (Being 1st time buyers we wanted to make sure we bought the RV from a reputable firm). Best value and service for the price was Lichtsinn RV. Even though we are in the Phoenix area we'll come back to them for service when we take our yearly visit seeing family in Minnesota and Wisconsin. Now we have family in Iowa! Special thank to Henry Stone, Jeremy Gilbertson, and Brandon Mondt for their service before, during and after the sale. See you next summer!

Mike Buitenwerf

a year ago


I found exactly what I wanted at Lichtsinn RV. Deanna was very professional yet courteous and honest with us. She has also followed up as many good sales people will do. If you want to look at Winnebago products this is the place to go.

James McCoy

a year ago


I was having a challenge finding a washer fluid reservoir for my 18 year old Winnebago. David and the team made it happen with friendly and efficient service. They found the part that was fairly priced and shipped it out the same day. We can't thank them enough.

Debbie Turner

a year ago



Mitch Wallace

a year ago


What a great experience from the first conversation with Nicole to the time I pulled out of the dealership with my used Winnebago 23D. I felt I was treated no differently as if i had bought a new Winnebago. After spending the night on site the service department and Nicole took care of any small issues I had in quick fashion the next morning and had me on the road back to Indy. I would highly recommend Nicole and the complete Lichtsinn RV team to make you feel welcome and purchase your RV from a top notch class organization. I'll make the drive again to purchase my new Winnebago in the future. Thank you once again for making me feel welcome and appreciated.

Robert Blewis

a year ago



By far the best dealership to purchase a Winnebago. The most knowledgeable and friendly sales staff I ran across, outstanding customer service. High recommend a purchase or service.


Ken Mason

a year ago



I always had a dream that when I retired, I would buy an RV and travel. Last week, that goal was realized when I took delivery of a new 2020 Winnebago View from Lichtsinn RV. Why would I travel from Cincinnati, Ohio to Forest City, Iowa to buy one?

It starts with Deanna the Sales Consultant who coached me along my journey for nearly a year. Second, the education I got through the website videos done by Ron Lichtsinn and Heidi Thompson, not only helped me generally, but led me to weed the field down to Winnebago and ultimately to Lichtsinn RV.

Lastly, the education/training I received during the delivery process by Jeremy from the service department was outstanding. We spent a total of 4 hours going through the unit, head to toe and while hardly an expert, I felt confident to make the 700 mile journey back to Cincinnati.

I now have 726 miles on the unit. Can you say "Road Trip!!!"


Howard Hamson

a year ago



Very Nice, very friendly.


Michael Primasing

a year ago



This was my first rv purchase and I dealt with Henry Stone. Believe me, I had 1000 questions and he was fantastic, very patient and as I was from out of town we facetimed and went through the entire RV. The staff was great and the training/orientation was very detailed. I was very happy with the price point and would not have purchased my vehicle any other way. Highly recommend!


Guy Atwood

a year ago



I recently made a purchase with Lichtsinn and the experience was Fantastic. From the my initial request for info via their web sight to the final hand shakes before my departure. All departments are welcoming and made themselves known and available for any questions or concerns you might have. RV's are what Lichtsinn does and I feel they do it well.


Scott Fast

a year ago



Highly recommended. I traveled to Forest City from Atlanta and the entire staff at Lichtsinn was friendly and helpful, and they made the trip hassle free with an airport shuttle, loaner car for a day, etc... No pressure environment and extremely customer focused business. I specifically worked with Henry Stone and he was very patient and helpful as I did lots of homework before purchasing.


Thomas Odom

a year ago



Very knowledgeable staff and friendly. They went above and beyond to make me comfortable. They merely educated me so that I could make a good decision. I never felt "sold to". I quoted with and talked to around 9 dealers and they were light years ahead of the others. I came from GA and would recommend them to anyone.


Jeremy Nedved

a year ago



Pat OConnor

a year ago



Calvin Hunsicker

a year ago



We flew from Maine to MSP to purchase a new Revel. Deanna, our salesperson was outstanding and provided us everything we need before and during our visit. Lichtsinn provided us with a very thorough review of all of the features and use of our new RV. Our experience was outstanding and we love our Revel!


Jocelyn Fastner

a year ago



Great people.


Bill Bowling

a year ago



Professional dealership with great staff.


Luis Marrero

a year ago



A lot of inventory.


Jerry Johnson

a year ago



Novella Williams

a year ago



Michael Wellman

a year ago



I know I was a little reluctant to check out an RV dealer who was 1K miles from me but I am glad I did. The staff was friendly and knowledgeable about their product (not common in the RV world). The customer comes first and they do what ever they can to make your experience there enjoyable. I highly recommend them to anyone looking to get an RV.


Paul Klein

a year ago



Whenever we need parts for our 2015 Tour, Lichtsinn is the only place I call and they ship to me wherever we are. To say they have the BEST service & people would be an understatement. I just wish that every RV dealer was thus good!


Chris & Dawn Dennis

a year ago



Great Dealer and Staff! They really went out of their way to make us feel welcomed and appreciated for our purchase. This is not your typical RV dealership. They are definitely a step above. Would definitely buy from them again. It was "very" worthwhile to make the effort to go to Iowa and drive home in our new RV. Special thanks goes to Adam and Hannah. Thanks for making this all happen. Love the fact that the dealer has posted YouTube training videos. They were very helpful in visually answering those important questions. Cheers all


Lisa Norris

a year ago



Differently will be back. Nice clean place. Friendly people.


Tyler Ginter

a year ago



Flew all the way from NYC to pickup my RV from them because of their excellent customer service and online tours/marketing! Felt like I was in great hands every step of the way.


Julie Walker

a year ago



We bought our motorhome here and live in Colorado. I was a little concerned with the distance but we had a problem with our propane regulator valve. Anders the service writer was extremely helpful. Thanks


Roger Stolley

a year ago



Bob Rapp

a year ago



Larry Tennison

a year ago



Great Winnebago RV dealership. Worth the trip.


James McDonough 

a year ago



John Kaul 

a year ago



I have purchased for work, and for our family several through the years. It was the best experience hands down. I am very happy to recommend them.


Terry Shinn

a year ago



I flew into MSP & was met by a driver in my loaner car for the trip back to F.C. IA. After touring the 'W' plant I received a thorough orientation and signed the paperwork for my new 2020 BOLDT. It couldn't have been easier or more complete. After spending two nights in their complimentary hookup and learning the ins-and-outs of my new home, I headed home for a Mercedes recommended break in period. I couldn't be more pleased.


Fran Gansen 

a year ago



David Wunder

a year ago



Lichtsinn RV is a terrific dealership. We had issues with a defective set (6) of OEM Continental tires and they helped us through the entire process of getting all 6 tires replaced. Since they had originally installed MultiSeal and Nitrogen in the original set of tires, they replaced the MultiSeal and Nitrogen in the new tires at no additional cost. They (Justin Overland) have worked with us through this whole process and have been just terrific with good communication and support. They also completed a couple of other minor repairs, a couple of which were warranty items, and the others were caused by my mistakes and all were completed in a timely and professional manner. This kind of professional quality service is very hard to find in the RV business, and it is most welcome from Lichtsinn RV. I know we will have many years of enjoyment from our Winnebago View and Lichtsinn RV has made that possible for us.


Kelly Giesel 

a year ago



We recently purchased a 2020 Mini Winnie from Lichtsinn. We couldn't be more impressed. Cody was our salesman, he was fantastic to work with, this is a scary investment for first timers like us, Cody was patient, understanding and really appreciated our business. We stayed on the property per his recommendation, he even came by after his shift to check in on us and suggested a really great Mexican restaurant that we thoroughly enjoyed. Brandon, the money guy, was also top notch. We took the trip to Forest City from the Twin Cities specifically to do business with Lichtsinn. Could have stayed closer to home but the dealers up here seemed less than trustworthy. We know if we have any problems, Lichtsinn has our back. When you're ready to eat the cake, make the trip to Forest City, it's well worth it.


Michael Engen 

a year ago



Lynne Bowers 

a year ago



We had a very positive experience with Lichtsinn. We purchased a new Winnebago View from them. Everyone was so friendly and so very knowledgeable about the motor home. We had a great sales representative. We were given a thorough orientation and all our questions were answered. Mr. Lichtsinn even came out of his office and greeted us. After having dealt with other motor home dealers I can only recommend Lichtsinn highly over all others. You will be very pleased with them.


Bill Reese 

a year ago



Very professional and friendly.


Michael Todd 

a year ago ago 



Great place to buy a Winnebago.


Dee Collins 

a year ago



We stopped by while we were traveling across the USA because we own a Winnebago Sunstar. And we wanted to take the factory tour. So, as you may have guessed, we found the RV of our dreams. We left, continued on our travels. And just for giggles, called Lichtsinn and asked about the Sightseer we liked so much. Started paperwork. They offered a nice trade in on our Sunstar. Very helpful and knowledgeable about the motor coaches they offer. Also, the service department has done all they can to ensure we have a good experience. Great hospitality! Wonderful to work with! Can absolutely understand why they come from all over the country for their RV needs.


Marshall Grodofsky 

a year ago


I generally do not write reviews, because I feel "good" service should be expected, and I don't like to complain about poor service. However I am compelled to share my thoughts regarding Lichtsinn Motors because the experienced was exemplary and overwhelming. I will never regret flying out to Iowa from Hartford, CT and purchasing my new 2019 View 24G from Lichtsinn RV! (Our first RV).
My research into the RV world, first brought me to the spectacular Lichtsinn website, which is an incredible tool for anybody researching RV information. Clearly Ron Lichtsinn should be given credit for going above and beyond what most websites provide. The informative videos instructed me on all issues of RV life, and maintenance needs that will be useful no matter what direction I would have gone in. Special thanks for the product comparison, which although obviously biased in favor of Winnebago products, were informative, and seem to be the only comparison videos available on the internet. More importantly, if you review the entire website and read between the lines, it is clear that Ron & Hope Lichtsinn are special people, who truly care about their community and the people who work for them. They should be given credit for creating a community at Lichtsinn Motors where caring customer service would thrive. Their employee's obvious enjoyment at working for them comes through with every interaction a customer would have with apparently ALL employees at their business! Special thanks to our sales person Nicole Follman, for immediately answering my e-mail inquiries, and patiently and honestly walking me through the buying process with NO high pressure sales maneuvers. The immediate response times from all the individuals I interacted with seems to be the rule at Lichtsinn. Also I want to thank Brandon Mondt, who was extremely helpful in getting the financing deal organized, explaining and getting the best prices for my RV insurances, and quickly getting registration paperwork shipped to me, so I had my License plates with me on my flight to Iowa! The 4 hour available orientation provided to me by Jeremy wasn't apparently available at any other dealership. Jeremy patience and "clear speak" was greatly appreciated. Justin Overland's help with extra add on parts purchased also followed the general rule observed with all. In closing I only urge others to shop at Lichtsinn before making any RV purchase. You won't regret it!

Jay Lovett 

a year ago


We had an appointment for 11:30. Justin got us in early and we were on our way. Thanks!


Ann Yanchura 

a year ago



From our first contact with the Lichtsinn team, we found everyone from Ron on down to be knowledgeable and supportive. Stacy Anderson kindly and expertly guided us through our decision to purchase and has been by our side every step of the way. We received a thorough (and patient) orientation with Jeremy Gilbertson. The service team has been so responsive to our needs. Most importantly, we LOVE our new VITA. Ron's generosity in allowing us to stay on site any time we return to town will keep us coming back for years to come.


Don Carlson 

a year ago



Erin Wagner 

a year ago



Extremely customer service friendly! Only wish they were closer to our home town! Would highly recommend. They were honest and upfront during the entire process.


Josh Banta

a year ago



Paul & Gus Casey-Estolano 

a year ago



Moreno Santos 

a year ago



Jeri Horton 

a year ago



Nancy Litch 

a year ago



My husband and I travel the country in our Winnebago Tour. Whenever we need a part, we call and have it sent. The service department is always helpful and quick to respond. Lonnie received the message my husband left over the weekend about a needed part, checked availability and price, and called us back first thing in the morning. If we buy another Winnebago, we will definitely buy it from Lichtsinn.


Heather Link 

a year ago



Don Gall 

a year ago



Greatest people working there. ALL staff are very helpful. ABBY sales representative is the best.


Tomsr Smith 

a year ago



Great staff and their merchandise is awesome too.


Matt Torkelson 

a year ago



Jacob Jeanise

a year ago



Haven't went yet but plan on it need a voltage regulator


Ronald Ohrt 

a year ago



Make sure and ask for Henry, he can get you set up nice. The entire staff are rock stars!


Troy Toma

a year ago



It was so good I bought an rv on my first visit! Can't wait to start the adventures!

Francis Whalen 

a year ago



Great sales and service department!


Retired in Atlanta 

a year ago



Very helpful and responsive. Abby gathered I needed and the information she needed. Good experience.


Jeffery Berger 

a year ago



They took the time to answer all my questions Great people to work with.


Hasta la Vista Adventures 

a year ago



We could not be more pleased with the purchase of our new Vista from Nicole Follman and the rest of the Lichtsinn team. Everyone was a pleasure to work with. We had a lot of requirements and they met them all! We added a lot of aftermarket items, from multiple lithium batteries to mega solar panels to what we refer to as our DirecTV droid satellite dish and then some. It all works flawlessly. We read lots of reviews and watched lots of Ron Lichtsinn videos (multiple times) and thought it would be worth it to travel from Arizona to Iowa to buy our rig. Great decision on our part! Buying across state lines was a piece of cake! If you are concerned about that, don't be. These folks know what they're doing. Picked us up at the airport, gave us a car to drive while we were in town, even did some last minute additions the day before departure. Trust us, fly to Iowa and buy from Lichtsinn.


Catherine Braschi

a year ago



Just picked up our new vehicle from Lichtsinn. Came all the way from California and it was worth it. Professional, knowledgeable, and incredibly nice staff. Big thank you to Jeremy, Nicole, Brandon and the rest of the staff. Great experience!


Joel Bean

a year ago



Wonderful buying experience. First class, professional organization.


Bill Anderson

a year ago



The excellent service and response that Adam provided in the sales department has been matched by virtually every employee of the Lichtsinn organization. I suppose that Ron Lichtsinn must be very proud of his employees. As for me, I'm pleased and grateful. I'd go out of my way to do business with them again. Check them out; you won't go wrong.


Gary Varner

a year ago



I chose well when I chose Lichtsinn. Being a first-time RV buyer, was concerned with the poor reputation of RV dealers across the country that I'd drive off with a lot of issues to immediately address. Unfounded fear, since the Lichtsinn crew prepped my Travato amazingly and responded immediately to a few minor issues on delivery. Highly recommended.


George Florian

a year ago



Purchased our first RV from Lichtsinn earlier this year, and are very happy that we did. Knowledgeable team, great service. And they've remained in touch and have been accessible to answer our questions when needed. Highly recommend!


Walter Abercrombie

a year ago



Bought an RV here in September 2018. Great buying and orientation experience! The facility is immaculate! Great start to our first RV purchase!


Richard Turner

a year ago



Gilbert Atwood

a year ago



Super store, great people, good service. GLAIII


Tim Black

a year ago



Henry Stone and the team at Lichtsinn provided excellent customer service start to finish. Every team member understands hospitality and their lifeblood comes from the customer! I highly recommend Henry when you are looking for your next RV!


Lee Mowers

a year ago



John Luby

a year ago



We brought our 2018 Cambria 30J up to Lichtsinn RV for some minor warranty work and service. We were met at our appointment time and everything was reviewed with me prior to any service being done. The work was completed quickly and we were extremely please with the work performed and Lichtsinn's professional staff. Thank You Justin and Ben!!! Everyone at Lichtsinn RV treated us with respect and greeted us with a smile just like when we picked it up in January. During our visit met several RVs who where there second/third time and continue to rave about Lichtsinn. THEY TREAT YOU RIGHT during purchase through service!


Alan Taylor

a year ago



In response to an RV satellite question I posted in Lichtsinn's chat box, the owners wife referred the question to the owner. Within minutes, the owner Ron Lichtsinn (tech geek) telephoned me to facilitate (circumvent typing) an involved technical discussion. That's customer attentiveness! If/when I trade my '14 Winnebago Tour (purchased elsewhere) I'll definitely consider a trek to Lichtsinn Forest City and also do the Winnebago factory tour.


Mark De Sautel

a year ago



We purchased a 2019 Travato earlier this summer. Although it had nice features, we found it a little small. My wife found a 2018 Winnebago Trend 23D and really liked the floor plan. We searched and no dealer would entertain us trading our Travato. We took a chance and stopped at Lichtsinn in Forrest City, Iowa, on our way home. Wow, what a welcome they gave us. We negotiated a deal where it was a "win win" for all of us. We have the motorhome (Trend) that we wanted and they received a 2019 Travato. Our salesperson, Stacy A. was outstanding.


But the piece that is "above and beyond" I believe, is that they actually assigned Andres, a technician, for us to call. We have already called twice and he has responded and helped me solve problems. This is fantastic. I have never had this happen before with other dealers. Once they make the sale "out of site; out of mind". We have had a lot of trailers and motorhomes over 25 years of journeying around the U. S. We sure recommend Lichtsinn RV, if you are going to purchase a motorhome.




Michael Keefe

a year ago



Joseph Anderson

a year ago



Mike Engen Sr.

a year ago 



Maribeth Bertling

a year ago



Kristel Mayberry

a year ago



We have just realized our lifelong dream of purchasing a travel buggy! As first time buyers, we felt safe and secure with our decision to put our trust in Lichtsinn. All staff we interacted with were helpful and knowledgeable; It was no surprise the place was hopping! HUGE shout out to Brandon, the finance guy, he is simply brilliant; therefore relieving the pain of the arduous task of 'signing the papers'. The most interesting experience however, was in the waiting area where 3 groups of travelers were waiting for various warranty/repair services to be done on their vehicles. One of the couples had traveled 800 miles from LOVELAND, CO because Lichtsinn is the BEST dealer in the USA - and they were well seasoned and had visited all sea to shining seas. Without a doubt, that says is ALL.


Steven Garcia

a year ago



Jeff Stegemeyer

a year ago



Very nice place, good inventory to compare models, very clean and looks to be very well run, Adam took great care of us.

Ralph Chiarella

a year ago



What a wonderful experience working with everyone at Lichtsinn RV, especially Stacy Anderson. From the first phone call with Stacy, she was caring, knowledgeable, and had my interests first. I made her really work for the sale asking dozens of questions and analysis. In fact, my second to last email told her I was buying from another dealer. Instead of making me feel bad (like CW did) she suggested, like a friend would, "did you consider this and that". So I approached the other dealer and he failed the test. I thanked

Stacy with an order for a Travato 59k.





On the day of pickup, everyone I met at the dealership, greeted me by name and couldn't do enough for me. 

So buying an RV doesn't have to be a bad experience if you chose a reputable dealer like Lichtsinn RV.




Hugo Hackenbush

a year ago



They repaired substantial body damage caused by a guardrail on my 2015 Winnebago Trend Motorhome. The tech did a very impressive job, and it came in under budget. While I was there I added a few items to the list and they were able to squeeze them in. The tech brilliantly improvised several modifications in an absolutely impressive manner. Nobody looking at the work would be able to discern it wasn't factory installed when new. He added a rear flood light as I find myself backing into the darkness frequently, what effectively was an access panel (both of which were installed in such a manner as to appear stock), installed Sumo Springs to my Winnebago RV which improved handling, tweaked a water pump, replaced the fuel door, and inspected the 3 year old batteries & roof. They did not try to sell me unnecessary products or services, they came in under budget, and had a fantastic "Yes, we can do that, no problem" attitude. I drove from Chicago for them to perform the work and wouldn't hesitate to drive cross-country as their character, fair pricing, my confidence in their business ethics, technical expertise & remarkable improvisational skills and quality of the work performed justify it.


Richard Feyen

a year ago



Great service ... friendly staff ... clean store!


Dan Crews

a year ago



Stacy did a wonderful job showing my wife and I all the features on Class C motor homes. She is a definite asset to your business. Gave us a lot to think about. No high pressure and was a enjoyable experience. Would recommend anyone to visit this dealership if interested in a RV. 

And would highly recommend Stacy Anderson to work with. Thank you Stacy for your time and patience. Dan and Marlene




Gerald Tobey

a year ago



Super knowledgeable people, tip top facilities, couldn't ask for more!


John Bruckner

a year ago



Fine people! Best Winnebago dealer!!


Brian Smith

a year ago



Shared texts with Ron Lichtsinn last weekend about my Class A Winnebago Motorhome not having shore power when trying to plug in. He couldn't guarantee to fix it on short notice but said to bring it by Monday & they would try to troubleshoot it. When I showed up, not only did Justin Overland resolve my power issue, but he also found out why my gas water heater was not lighting. Shined up the connectors by plugging it in multiple times which resolved the issue. No charge by the way for that fix! I was out of there in 2 hours. Highly recommend for all your RV Needs!!


Grace Sparapani

a year ago



Chris Simone

a year ago



From Florida and based on Lichtsinn's reputation and coach availability, contacted and purchased a Travato, working with Stacy via phone a email. Process was easy and excellent. The on-site purchase experience and pickup day was outstanding, primarily due to Brad, our orientation/service technician. Our first RV and walked us through everything we needed, customizing the orientation to our needs, including some Midwest camping information and suggestions for which we inquired about with him. Stayed overnight with power hookup at Lichstinn to get our sea legs. Great experience overall.


Deborah David-Simonds

a year ago



I have a 2005 Winnebago View 23 H. I can't say enough for the professional, knowledgeable Parts people at Lichtsinn RV. Particularly awesome is David Straw! He is super responsive to e-mails, highly knowledgeable and extremely professional and friendly. Replacing parts on a 13 year old Winnebago is a daunting challenge for this senior citizen! David makes it painless and easy! Thank you, David Straw!!!


A. J. Fraties

a year ago



I had a very complex issue involving my monitor panel which measures tank and battery levels and in-off functions for LP heat vs electric and water pump, etc. spent a full day researching why the screen had gone dark. Contacted Ron based on a very nicely-done video on the subject and although I was not previously a subscriber and it was on Memorial Day Ron listened to my request, found the right guy to help and sent me back an expert and researched opinion with accompanying.PDF for further explanation. The course of action resulted in an immediate fix. Advice was free and thorough. These guys ROCK!



John Bruckner

a year ago



Great service, best people



Daniel Jaeger

a year ago



Several months ago we started to work with our sales consultant, Nicole Follman. We did a lot of research on Lichtsinn's website (there is really great info there). Nicole was wonderful, easy to work with, available via her cell, txt and email. She answered all our our questions and concerns. Even though we were 1250 miles from the dealership, we knew that this is the place where we were going to order our new motorhome. We ordered a 2018 View 24J.



Mid April we flew in from New Jersey to pick up our new View. What a professional dealership. Our sales team (Nicole, Kevin, Brian, and Jesse) did a phenomenal job from the paperwork, 3 hr orientation, providing us a loaner car, to providing us a spot on the lot to plug-in and stay for a few days.





All I can say is that our buying experience was exceptional with unmatched hospitality. This is the place you want to go to purchase an RV. I wish that Ron (the owner) opens a dealership on the East Coast!





Thank you Ron and Team for helping to make our dream of owning a motorhome come true.





Ronald Ohrt

a year ago



Carlos Simons Sr.

a year ago




Riley Uglum

a year ago



Just picked up our Vista LX 35F and love it. The whole experience at Lichtsinn RV was excellent from the initial sales process to final delivery. The ability to hook up and use the coach for a couple of nights before heading home was really valuable as first time RV owners and the competent tech trainers answered all of our questions before we departed.



Joseph Gant

a year ago




Vinnie Hayes

a year ago



My experience dealing with the Lichtsinn dealership , led by Ron , has been totally over the top! We live in California so all the communication was by text and email. The response time to my questions was phenomenal , and yet the feeling I got was helpfulness- not ever a hard sell!



Ron turned us over to his sales consultant Abby Duregger. A seamless transition. We were sent pictures of actual units , pages from the sales brochures, color variations , options etc. We had her cell phone and I could reach her when the nervousness about a potential purchase set in. My husband and I felt like we had our hands held by her the whole time - yet- again I say - nothing pushy or overbearing for the "sale". Polite, friendly, knowledgeable is how I would sum up our experience dealing with Abby and Lichtsinn RV. Thank you, Vinnie Hayes and Don Wilson





Joe Duff

a year ago



My wife Christy and I met these folks at the Des Moines RV show. They had exactly what we were looking for and a price to match. We received great trade-in values which made the deal. Our 29ve is proudly on display in our driveway. I would recommend anyone looking for a Winnebago to at least give Ron and his staff the opportunity to make their deal.



Ted Biladeau

a year ago



A great place to buy an rv



Bill E

a year ago



Great place



Steve Frahm

a year ago



Shirley Benoit

a year ago


This place is good for deals. Conveniently located from the Rally grounds. Good selection on R.Vs.

Ambre Anderson

a year ago



Robin Wessel

a year ago


They set the standard!
Flew in from Oregon to Forest City in late December to pick our new View. This will be our 4th RV and second View since we bought a pop-up in 2005. The team (Stacey, Brandon, and Travis) was ready to spend as much or as little time as I needed to get comfy with our new RV. In my case it was as fast as possible since I needed to beat some weather on our way back.
They had everything ready for me with efficiency and professionalism. Paperwork was done in less than 15 minutes and I did a a quick "pre-flight" of all of the systems before departing in less than 30 minutes!! I really wished I could stayed longer but really appreciated the team's ability to have everything ready and organized!
Looks like we will be driving to Iowa again when we upgrade in the future!

Bill Wilde

a year ago



Nice laidback dealership. Would of liked to have ordered a RV today, but hope I can in the future. Not used to such nice easy going sales people.



Jeff Allen

a year ago



I went with a friend to pick up his new camper. The place was friendly and the staff knew what all about campers!! The photo I uploaded is not the camper but a reminder of how far campers have come along!!



D Scaglione

a year ago



Marian Miller

a year ago



Great RV sales & service



Richard Angeli

a year ago



The GOTO place for Winnebago / Itasca Parts. If they don't have it, if it's available they can get it. Always fast dependable delivery. 

David has been a gem helping identify exactly the Winnebago/Itasca parts I need. The service and delivery of my orders has always exceeded my expectations. I recently learned that my Neighborhood RV Service shop gets parts from Lichtsinn RV. 





Don McCaleb

a year ago


Suzanne Carlson

a year ago


A very pleasant buying experience where all the features of our new Fuse were explained in detail and very clearly. This is a very well organized and considerate business. special thanks to Jason, Luke, Dan and Brandon.

Brandon Meyer

a year ago


Jeffrey Berger

a year ago


Gilbert Atwood

a year ago


Neal Haerich

a year ago


We have purchased two different products from Lichtsinns over the years. You often hear about "home-town friendly", but believe me, in this case, at this dealership, you ARE treated like family. The sales team is not only extremely knowledgeable about their products, but they are also very laid back & you receive ZERO pressure to buy. Their service department is second to none and I would trust the work they do as much or more than the factory. Other dealerships could take lessons from these folks.
Mona Berger

a year ago


We bought a new Winnebago View and traded in our '13 view. Tim and I loved it there, our whole experience at Lichtsinn RV and with Jason was super good. Everyone was so very nice and friendly. Not only was camping free on site- while there- and for as long as we wanted, but we also got a courtesy vehicle to drive while there. We will be back. I give them a 6 star rating!! We will be back again.



Christa Miehe

a year ago



We rented a Minnie Winnie for a long weekend and had the best time! Sue Anne could not have been more helpful! She communicated in advance of our rental via email with all kinds of helpful info. And our experience picking it up and dropping it off was super pleasant and painless. Great experience and would highly recommend to anyone who wants to try out RVing!



Dennis Rasmussen

a year ago





Mark Rogers

a year ago


My wife and I drove from North Carolina to pick up our 2018 Winnebago View. The timely delivery process was handled by a professional staff. Last minute additions to our coach were taken care of promptly which allowed us to depart on schedule the next day. Being able to stay on site at the dealership is a big plus. I highly recommend checking them out.


Craig Sears

a year ago


First of all let me say that I rarely, very rarely, give out perfect scores. Lichtsinn RV earned it imo. Our salesman, Jason, was fantastic. He was friendly, knew his product and answered all our questions quickly and completely. The finance department was also top notch. They gave me a callback with loan info and insurance quotes the very next day. I also got a call from the parts department with links to accessories I was interested in. The website is full of helpful info and videos...the best site I have found anywhere. This company is doing things right and in my book earned 5 stars!



Darel Palm

a year ago

Bought new motor home there
Kurt Bechthold
a year ago

Started with a Winnebago and went to another, so called, "higher quality" brand from another dealer...big mistake. For price and quality, you can't beat Lichtsinn and Winnebago. The sales, management, service, and parts staff are top notch. Lichtsinn made the buying experience very easy and stress free and exceeded my expectations!


Sue Luiken

a year ago

Very friendly, helpful salesperson.  Really enjoyed our visit.  Highly recommend
.


John Marino

a year ago



John Mclaughlin

a year ago

These folks are the real deal. They run a RV dealership and Service Center the way it should be with great attention to a customer's needs. Even though my class A diesel is not a Winnebago, they quickly found a solution to a nagging problem and made all the arrangements to get me back on the road as soon as possible. I have two other dealers within 4 miles of my home but chose to make the drive to Forest City of two and a half hours to get this level of expertise.


Dan Ripley

a year ago


Dean Rook

a year ago

Lichtsinn RV is a reputable company to deal with. Jason Sprecher, our sales representative, was exemplary in his customer service, knowledge and communication. I recommend, without reservation, Jason and Lichtsinn RV as a location to purchase RV's. Dean R. Lethbridge, Alberta 
Christine Chulick
a year ago



Jason Bruckhoff in Sales is extremely knowledgable and helpful. If he doesn't know the answer to a question (which isn't often), he finds out. Very responsible and contacted me daily to keep in touch, but wasn't a pest. Highly recommend. 


Jerry Shiffer
a year ago





Barry Copeland
a year ago



These folks are fabulous! I was a little hesitant to pursue an out of state motorhome purchase, but Lichtsinn RV had just what we were looking for. From the sales folks to the business office right on up to the owner of the dealership, I was thoroughly impressed. They do what they say they're going to do and do it with integrity. I would not hesitate at all to do a long distance transaction with Ron Lichtsinn and his crew.


Edward Shapoff
a year ago



We are currently in the process of purchasing an RV from Lichtsinn RV. The process to date could not be better. Ron Lichtsinn and his entire team have been extremely responsive to our many questions (first time RV buyers).

We are coming from the East Coast to take delivery of the RV rather than buying in our local market for many reasons. First, Ron's Youtube videos are outstanding - concise, clear and well organized. His use of technology for contract signing and followup is state-of-the-art.

Second, in dealing with Ron (and his other team members) he (they) explained the options we sought in detail. Ron talked me out of options based on his analysis of our intended use. He did not try to oversell. The team's follow up has been excellent. As we became more knowledgeable about the product I began to think maybe we should get a slightly larger RV. Again, Ron and his team discussed the advantages and disadvantages of a larger RV to begin this experience and provided lots of comfort to us that the RV we selected (Vista LX 30T) was a great choice at this time.

Third, Lichtsinn RV's educational approach about the use and care of the RV (particularly important for us first timers) sounds like it will be considerably more thorough than several other dealers we visited on the East Coast in our RV search.

For the record I rarely do reviews (positive or negative) but felt compelled to share our wonderful experience to date. We will soon take delivery of the RV and drive back East. I plan to update the review and fully expect to describe the remainder of the process as 5-star.

Okay, it's December (posted late) and we have taken delivery of our RV. The dealership is immaculate and every single person we had contact with was professional and took the time to answer all our many questions. The education process was spot on our high expectations. Closing could not have been smoother. The opportunity to spend 2 nights at the dealership in the RV was extremely helpful for followup questions. This has been the best purchase experience of our life. It could not be better.Just before we left in our beautiful Vista LX, I even asked to test drive a diesel pusher just to see what it felt like. Wow. Maybe someday.

It is now June. With tremendous assistance from Ron (the owner) and Hannah, one of the business managers, over the past two months, we ordered and will very shortly receive our Journey diesel pusher - yes a rather quick upgrade in RV's. In addition, they provided unbelievable assistance in helping me privately sell the Vista LX to a great couple. In a few weeks we will travel again to Lichtsinn RV for delivery of our Journey. I don't think 5 stars is a high enough rating.


Robert Orion
a year ago



I bought a Winnebago View from Lichtsinn earlier this year. I live in CT and I traveled all the way to Iowa to buy from Lichtsinn. It is a long way to go for an RV that I could have bought here in CT. Let me tell you why I traveled so far to buy this RV.

I started my search for an RV a few years back and in the process came across Lichtsinn via their wonderful YouTube video series; if you have not seen it, go find it. I looked at RV's locally and in a radius of about 150 miles from my home. I found a number of dealers that I could have bought from. One of the dealers I caught telling lies, one I found myself telling them what the features of the RV were, one just did not return my calls, and one did not seem like they could handle the solar install that I wanted from the dealer at the time of purchase. In the end, the choice was pretty simple; I could buy locally and get worse service, or travel to Iowa and do better. I chose the latter.

Lichtsinn did not let me down. From the first day I contacted them, till today a month after the sale, they are there with me; fair, honest, and knowledgeable. They lead me through the process of selecting features and making an order, made my wife and I feel at home when we arrived, helped us understand the RV's complexities both at the time of delivery, and beyond, and I believe truly cared that we are happy with this major purchase.

If you are buying a Winnebago you should seriously consider buying from the experts at Lichtsinn, no matter where you are located. It will be worth the trip to get the quality of service and expertise of Lichtsinn RV. If I every buy another RV, I will be coming back to Lichtsinn. I recommend Lichtsinn 100%


Denny Arnold
a year ago



We live in Florida, ordered our new Winnebago from Lichtsinn because of price & ease of dealing. We were happy with the process & would not change a thing. Just wish they were closer, so we could avail ourselves of their service.


Georgia B Strickland
a year ago




Jay Taylor
a year ago



I bought a used 2008 Winnebago Outlook in 2013. I ordered the privacy curtain, electrical panel cover, new vents (all 3), and various other odds and ends. The parts department gets back to you quickly and verifies the parts that you want before filling the request. I had an issue where the order was shipped directly and not through the dealership which ended up charging me freight (100.00). I wasn't happy about that. Since the charges were not disclosed and agreed upon prior to shipping the owner said he would send me a check to cover the charges. The check arrived in 3 days. I will continue to order my parts here.