The Americanizer for the Winnebago EKKO Cassette Toilet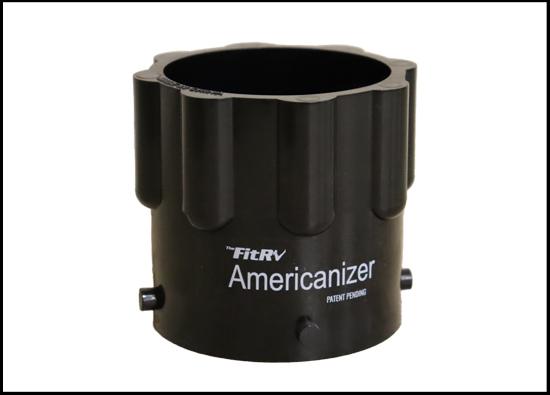 Price: $30.00
The Americanizer allows you to dump your cassette and portable toilets using regular RV sanitation and dump station fittings. Smells won't escape. Waste won't escape. Toilet contents will be contained from your cassette or portable toilet through your RV sewer hose down to the dump station opening. The Americanizer has been tested and is compatible with the pour spouts on Thetford branded cassette toilets and portable toilets. The other end of The Americanizer should be compatible with any standard RV sanitation accessory using lug fittings.
Dump portable toilets and cassettes with no spills and no smells!
Easy-to-grip barrel - even with gloved hands
Designed so that waste doesn't flow through the adapter
No need to grab the "dirty" end to attach and detach
Fits Thetford brand cassette toilets and portable toilets.
Does not fit Dometic or Camco brand toilets.

Please call your Lichtsinn RV Parts or Service Consultant at 641-585-3213 to add this to your RV.