SnapPads for the Winnebago View and Navion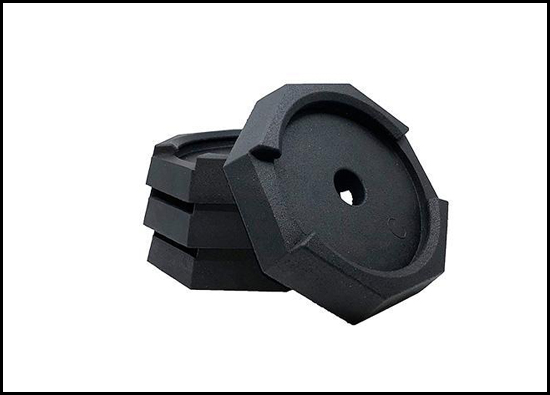 Uninstalled for HWH: $124.99
SnapPad is the world's only permanent jack pads. Made from durable recycled rubber tires, SnapPads "snap-on" to your RV's leveling jacks and stay on for good. They are kind of like rubber "shoes" for your RV's feet.
Due to their unique shape and rubber construction, SnapPads increase your RV's footprint and make your rig feel more stable on a wide variety of terrains, including grass, mud, sand, and gravel. They also protect your metal leveling feet from scrapes and bends and man-made surfaces like concrete and asphalt from jack damage.
SnapPads have been shake-tested in a lab to 50G's (50 times the force of gravity) to ensure they won't fall off while driving. Because they are custom engineered to work with different jack types, there are a wide variety of different SnapPad shapes and sizes.
SnapPad Features: 
Increases stability with larger footprint, vibration dampening, and conforming to uneven terrain 
Installs in seconds, stays on forever
Absorbs the daily punishment of the road and elements instead of your metal landing feet 
Made from durable rubber that grips any terrain 
Made in the USA from recycled American tires 

Please call your Lichtsinn RV Parts or Service Consultant at 641-585-3213 to add this to your RV.