Frequently Asked Questions About RVing in Canada 
Welcome to Lichtsinn RV - the #1 Volume Winnebago Dealer in North America! 

We are located only a few hours from Canada (just minutes south of the Iowa-Minnesota border), we have sold many RVs to customers from Canada. We have a lot of experience with assisting guests who are Canadian or will be traveling to Canada. We came up with this list of frequently asked questions regarding RVing to Canada. 

Learn more about how Lichtsinn RV can help Canadian guests purchase RVs in the United States here.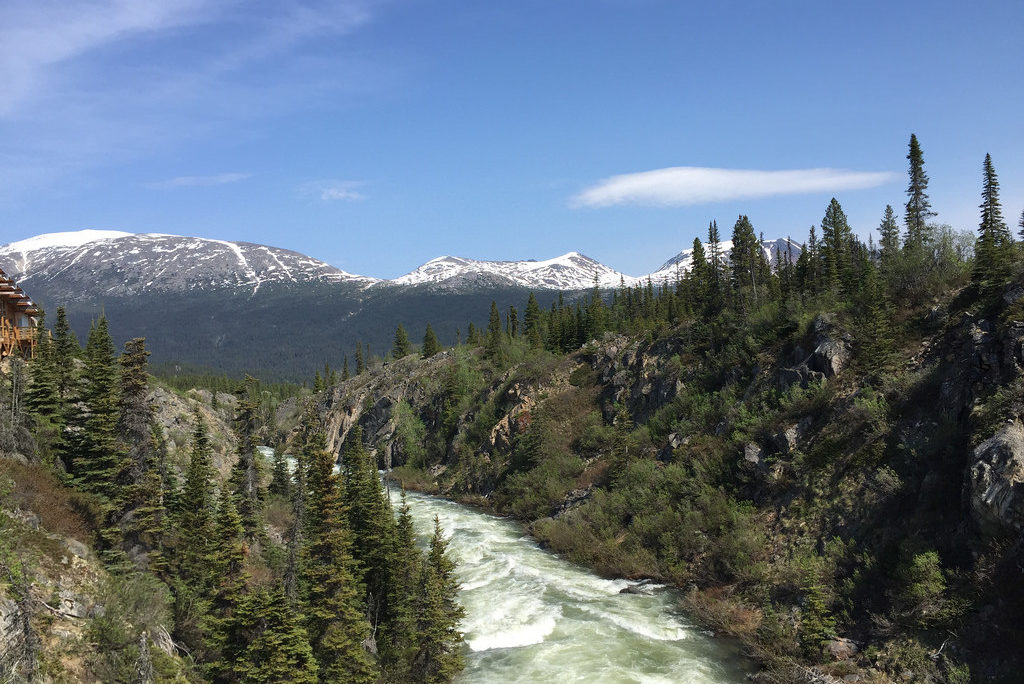 What Do I Need to Cross the Border?
Canada and the U.S. are separated by the international border with Canada Border Services patrolling the northern side and U.S. Customs and Border Protection controlling the southern side. As long as RVers are prepared, crossing the border should be a relatively easy process. The key to crossing the border is preparation and organization. Have these items easily accessible when entering Canada from the United States:
Identification – a valid passport and other forms of identification you may have to provide including, a birth certificate, naturalization or a certificate of citizenship, Certificate of Indian Status, or a U.S. Permanent Resident with photo.
Pet Vaccine Records –

Dogs older than 8 months – proof of rabies vaccine or a rabies vaccine certificate that is issued by a licensed veterinarian that identifies the animal (by breed, sex, color and weight), the date of the vaccine, the trade name and serial number of the licensed vaccine, and the duration of the vaccine. If your pet doesn't meet these standards – you will have to have your pet vaccinated within a specific period of time.
Dogs younger than 8 months – dogs between the ages of three and eight months require a rabies vaccination certificate. Dogs less than three months do not require a rabies certificate, but you must provide documentation of the pets age.
Cats - Rabies vaccination certificate - issued by licensed veterinarian, proving vaccination within 3 years of importation into Canada it must include the type of vaccine and date. Kittens under 3 months of age exempt from rabies vaccination.

Food, Alcohol and Tobacco – It is easy to forget about what is in the RV, especially if you are a full-timer. The night before entering Canada, go through your kitchen and pantry to see if there is anything questionable, if there is, keep it in one location and ask Canadian Border Patrol when entering what the restrictions on the amount of food, alcohol, and tobacco can be brought in.
Gun Laws – Before you enter Canada, contact the Canadian Border Patrol to learn more about what the laws are related to firearms.
What is the Currency and Exchange Rates in Canada?
While you can use American dollars in Canada, it is not recommended. Canadian retailers can set their own exchange rates between Canadian and American dollars and it is likely they will set it to not favor you. Though the exchange rate will fluctuate, typically the Canadian dollar is worth approximately $0.80 compared to the American dollar. Canadian banks will offer the best exchange rates or you can exchange currency at the airport kiosks, border crossings or shopping malls.
Are there Special Rules for Driving RVs in Canada?
Drivers must have a proof of auto insurance and a current driver's license — both U.S. licenses and insurance are acceptable. Be very attentive since speed limits are in the metric system. Instead of seeing signs reading 50 mph, you may see 80 km/hr. Do not try to speed up because you'd make a huge (and dangerous) mistake and you may end up with a big f
There are driving laws implemented across the country, however each region can have additional regulations. Moreover, cell phones must be used only 'hands free' when driving. Keep this in mind! Another mandatory law in Canada is that seat belts must be worn all the time and children under 40 pounds have to be restrained in appropriate booster seats or car seats. Be sure to abide by the provincial laws since it is prohibited in some parts to smoke in a car when children are present aboard.
What are the RV Parks and Campgrounds like in Canada?
Like in the U.S, there is a wide palette of RV parks and campgrounds around Canada. From those offering first class resorts, to the very rustic and retro sites, with many more in between. Each region has its own spectacular parks and campgrounds which offer beautiful views and outstanding recreational opportunities. A huge number of privately owned campgrounds can be found through local tourism offices.
What is the language in Canada?
English is the predominate language in Canada except for the providence of Quebec, which is a French-speaking state. Canada is an extremely diverse country, so expect to hear languages from across the world.
Will I get Cell Phone and Mobile Data in Canada?
If you are bringing your cell phone to Canada, it is important to call your local cell phone service provider before you leave to find out about their international plans and to inform them of your intent to travel out of the country. But possibly the most important piece of advice that will prevent hefty roaming charges is to go into "Settings" on your phone and turn your data off before you arrive. In your settings is a cellular data icon that you must turn off so that your phone does not access a network provider outside of your local one. Turning cellular data off automatically turns data roaming off as well.
When you arrive on Canadian soil, if you haven't properly adjusted your data settings, your phone will immediately tap into and use a Canadian cell phone signal (you'll know you're connected when you see the name of a Canadian carrier, such as "Bell" or "Rogers," at the top of your phone screen). If you use one of these networks and it is not your own, you are "roaming," which is expensive, in some cases even causing the user to incur thousands of dollars in charges.
What do I need to know about the metric system?
Temperature: is measured in degrees Celsius (°C). To convert a Celsius temperature to Fahrenheit:
Degrees Celsius = Degrees Fahrenheit x 1.8 + 32
For example 20°C = 20 x 1.8 + 32 = 68°F
Speed: is measured in kilometers per hour (km/h). Common speed limits in Canada include:
Four-lane highway driving, 100 km/h = 62 m/h
Two-lane highway driving, 80 km/h = 50 m/h
City driving, 50 km/h = 37 m/h
School zones, 40 km/h = 25 m/h
Distance: is measured in meters (m) and kilometers (km).
1 yard = 0.9 meters
1 mile = 1.6 kilometres
Volume: is measured in millilitres (ml) and litres (l) in Canada.
1 US ounce = 30 millilitres
1 gallon = 3.8 liters
Weight: is measured in grams (g) and kilograms (kg), although pounds and ounces are still commonly used for certain weight measurements.
1 oz = 28 grams
1 lb = 0.45 kilogram
Lichtsinn RV is located only a few hours from Canada (just minutes south of the Iowa-Minnesota border), we have sold many RVs to customers from Canada. Learn more about how Lichtsinn RV can help Canadian guests purchase RVs in the United States here.
About Lichtsinn RV - 
America's closest RV dealer to the Winnebago Motorhome Factory, located just one mile north of the Winnebago Factory in Forest City, Iowa.
We have been named by Winnebago Industries named Top North American Winnebago Dealer each year since 2015. We proudly sell New RVs manufactured by Winnebago Industries as well as Used RVs. Being the closest dealer to the Winnebago factory affords us the opportunity to provide you with speedy delivery of parts from our warehouse and Winnebago. We offer Winnebago, Itasca, Winnebago Touring Coach and Workhorse parts at competitive discounts and we offer fair shipping quotes, and you can avoid sales tax on out-of-state shipments! We have RVIA-certified technicians to service your motor home, travel trailer or fifth wheel. Our Flying W customer satisfaction index scores rank in the best of class for Winnebago Dealers! See our interactive map of Lichtsinn RV Motor Home Owners from around the world