Winnebago released a lithium-powered version of the Travato available in the 59GL and 59KL floorplans. The Winnebago Travato 59KL and 59GL floorplans are equipped with the Pure3 Energy Management System the most powerful, durable and easy-to-use lithium energy system in the industry. This best-in-class system is built in the U.S.A in partnership with Volta Power Systems.
Features of the Pure3 System Include:
Full system design to ensure safe, reliable operation
Seamless switchover from shore power
Compact and light weight
Automotive-grade wiring and connectors
Charges while driving or from shore and solar
US-built. Same automotive-grade technology used in hybrid vehicle and EV applications
Temperature controlled battery compartment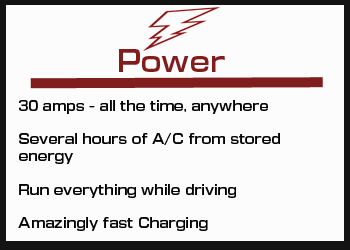 The most powerful 3600W pure sine inverter, bringing 30 amps of
power whereever you go! The MPPT solar controller provides best-in-
class solar absorption, up to 30% better than competitors, giving
you more off-grid performance. Travato comes standard with the
200W with ports to plug in additional panels.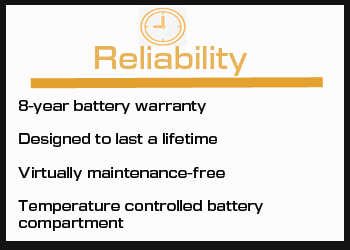 The Winnebago and Volta team included the best
automotive-grade electrical connectors and
wiring harness to ensure trouble-free operations.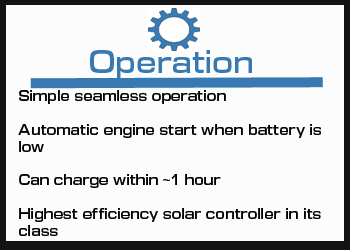 Under 200 lbs. the three-module automotive-grade energy
pack provides 8,700 Whrs. Watertight and durable, the steel
housing is the safest in the market. Travato's dedicated 58V
alternator is 2x as powerful as competitors. Its compact
design keeps it out of the way of curbs and road debris.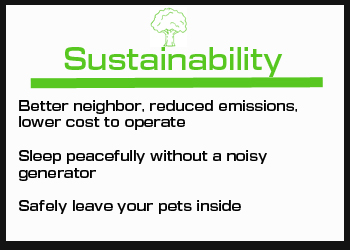 Winnebago's Auto-Start and high-idle control
significantly extends air conditioner run time. One simple
analog gauge changes color to let you know how much
energy is remaining with just a glance.
Winnebago Travato Inventory with the Pure3 Energy Management System 
Call the Lichtsinn RV Sales Department at 1-800-343-6255 to find out more about the Pure3 Energy Management System and Pure3 Powered Travatos In-Stock.
Additional posts you may like:
Using the Volta Power Systems Pure3 Lithium Energy System in Extreme Conditions
Recharging the Pure3 Energy Pack
Pure3 Energy Management System Power Calculator