Frequently Asked Questions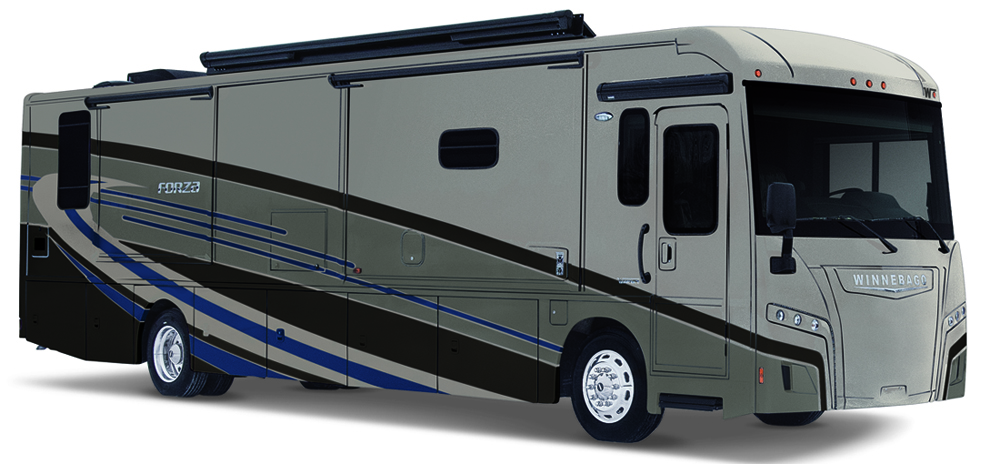 Lichtsinn RV Frequently Asked Questions (FAQs)
THE BASIC STUFF | FREQUENTLY ASKED QUESTIONS ABOUT LICHTSINN RV
1. Where is Lichtsinn RV Located?
Lichtsinn RV is located at 505 Highway 9, Forest City, IA 50436, just 1 Mile from the Winnebago Factory.
---
2. What are your hours?
               RV Parts – 7:30 AM – 5:00 PM CT (Monday thru Friday)
               RV Service – 7:30 AM – 5:30PM CT (Monday thru Friday)
               RV Sales – 8:00 AM – 5:30 PM CT (Monday thru Friday);  8:00 AM – 3:00 PM CT (Saturday)          
---
3. Do I have to make an appointment, or can I just come in? 
You are welcome to stop in unscheduled to visit our sales department however an appointment is preferred so we can make sure we have the RVs ready for you to look at when you arrive. Due to scheduling needs our Service Department asks that you make a service appointment prior to your arrival.
---
4. What is your Holiday Schedule? 
Easter – Closed
Memorial Day – Closed
Independence Day – Closed
Labor Day – Closed
Wednesday Before Thanksgiving – 8:00 AM – 3:00 PM
Thanksgiving Day – Closed
Christmas Eve – TBD - Contact Lichtsinn RV to Confirm Hours
Christmas Day – Closed
New Year's Eve - TBD - Contact Lichtsinn RV to Confirm Hours
New Year's Day – Closed
---
5. How do I contact you? 
You can contact us by calling 641-585-3213 during business hours or by visiting our website at LichtsinnRV.com. Our chat service is available 24 hours a day. It is staffed by Lichtsinn RV Team Members during business hours and by a 3rd party service after hours.
---
6. What airports and hotels are near you? 
The closest international airports are Des Moines International Airport (DSM) or Minneapolis-St. Paul International Airport (MSP) both are approximately 2 hours away from Lichtsinn RV. There is also a municipal airport (MCW) located just 30 minutes from us that offers daily jet service from Chicago (ORD) via United Express. We offer an airport transportation service to pick you up at any of these locations. For more information, please ask your sales consultant.
Lichtsinn RV has several hotels near us. The closest, and the newest hotel near Lichtsinn RV is the Cobblestone Inn & Suites, located less than a half mile away. There are various hotels in the surrounding area including The Garner Inn & Suites in Garner, Iowa (12 miles away), and various national chains in Mason City, Iowa (approximately 28 miles away).
---
7. How do you pronounce Lichtsinn? 
Lichtsinn is pronounced (LIT-SIN) the c and h are silent. 
---
THE FUN STUFF | RV SALES FREQUENTLY ASKED QUESTIONS
8. What kind of RVs do you sell? 
We are a full-line Winnebago Motorhome Dealer, which means that we sell the entire lineup of Winnebago motorhome products. We have achieved the status of the largest Winnebago dealer for the last 6 consecutive years and are one of a few Winnebago exclusive dealers in North America. We also sell pre-owned RVs received on trade, including towables, from various RV manufacturers.
---
9. Do you offer financing?
Yes, we offer financing through our business office. Our business managers work with several national lenders allowing you to get the most competitive finance rates available. Learn more here.
---
10. What does the "Cash/Trade" and "Loan Amount" mean on the RV listings? 
On our website, we list the MSRP, a cash/trade amount and a loan amount. This is purely a demonstrative example. Each RV Sale is unique based on whether you are putting cash down or providing a trade-in vehicle and/or taking out a loan and the finance rate will vary dependent on credit score. To protect our factory discounted pricing and honor our Winnebago Dealer agreement, we do not post our actual New RV sales price online. To get pricing that best fits your purchase situation, please speak with a Lichtsinn RV Sales Consultant.
---
11. Do you deliver RVs?
We no not deliver RVs, however, we have guests that have worked with individuals or companies that arrange for your RV to be delivered to you. For additional information please speak with a Lichtsinn RV Sales Consultant.
---
12. Do you take Trade-Ins?
Yes! For valuation of your trade-in, please contact a Lichtsinn RV Sales Consultant. 
---
13. Can I customize an RV?
Absolutely. A Sales Team member can provide you an order option sheet and you can select the exact features and colors you would like for your new RV. Our service department can also assist with any add-ons or modifications you are interested in. For more information, please contact a Lichtsinn RV Sales Consultant.
---
14. Can I purchase my RV online?
At Lichtsinn RV, we have been helping guests purchase factory-direct Winnebago motorhomes for over a decade. We have a seamless, proven process that has allowed us to help thousands of guests from all over the United States and Canada purchase from Lichtsinn RV. Watch our video to learn more.
---
15. How do I buy from a dealer in Iowa if I live somewhere else?
At Lichtsinn RV, we help guests from across North America purchase their RVs. Our factory discounted pricing affords our guests the ability to travel to us and still maintain a lower cost than their local dealer. Guests either drive their trade to us or take advantage or our airport transportation service.
You will pay all tax and title fees in your state of title, there are no additional fees to purchase in Iowa. We will issue you a temporary license plate to drive your new motorhome home. When you pick up your RV at the dealership, we will provide you with all the necessary documents to bring to your local vehicle registration office and will provide a temporary license plate for your travel home.  
---
16. What does "No Delivery Miles" mean? 
Lichtsinn RV is located only 1 mile from Winnebago Industries. Because of our proximity, we do not use delivery driver services like other dealers. When you get a new Winnebago from Lichtsinn RV you will not have to worry about a delivery driver living, eating, or towing their car in your brand-new Winnebago. You will also be the one to break-in your RV during the crucial engine break-in period.
---
AT SOME POINT YOU'LL NEED HELP | RV SERVICE FREQUENTLY ASKED QUESTIONS
17. How do I schedule an appointment? 
You can schedule your service appointment by calling us at 641-585-3213 or visiting Lichtsinn.com/Service and filling out our service request form.
---
18. Does Lichtsinn RV have somewhere I can stay while getting service done?
Yes, we have an onsite campground available for our sales and service guests. During the day you can relax in one of our two guest lounges and if possible we will have your RV back to you each night during a multi-day appointment so you can stay in it.
---
19. What kind of services do you offer?
From routine RV service and maintenance to major repairs, our service team has the expertise to ensure we keep you enjoying your RV and the RV lifestyle. You can see our comprehensive list of services here.       
---
AT SOME POINT YOU'LL NEED IT STUFF | RV PARTS FREQUENTLY ASKED QUESTIONS
20. How do I order a part?
To order parts from Lichtsinn RV, please call our experienced Winnebago Parts team at 641-585-3213 for pricing, availability and to place the order. We also offer the only Winnebago Parts Pricing Lookup tool in the Country.
---
21. Can I buy parts from Winnebago Directly?
No, Winnebago does not sell parts direct to consumer. You can purchase Winnebago parts from Lichtsinn RV. We are the #1 Winnebago Parts Dealer in North America shipping parts throughout the United States and Canada.
---
22. What kind of parts can I order?
We sell Winnebago Motorhome, Itasca, and Workhorse parts. We also have a camping store in the dealership that sells general camping gear and accessories.
---
WINNEBAGO INDUSTRIES FREQUENTLY ASKED QUESTIONS
23. Where are the serial and model numbers located on my vehicle?
They are listed on a tag located in or near the driver's compartment. For specifics on where to find the information on the tag CLICK HERE.
---
24. How can I contact my chassis manufacturer for chassis-specific questions?
| | |
| --- | --- |
| DODGE SPRINTER | 1-800-992-1997 |
| FORD | 1-800-245-7343 |
| FREIGHTLINER | 1-800-385-4357 |
| WORKHORSE | 1-877-294-6773 |
| VOLKSWAGEN | 1-800-374-8389 |
---
25. What is Winnebago's website?
---
26. How can I get a hold of Winnebago Industries' Owner Relations Department? 
Phone Number: 1-800-537-1885
Hours Available: Mon - Fri 7:30am - 4:00pm Central Standard Time
---
---
For additional questions please contact a Lichtsinn RV Sales, Parts or Service Team Member at 641-585-3213.
---