The Winnebago EKKO
Sign up for more information on the Winnebago EKKO below.
---

We've heard from several of our guests that they loved our EKKO-specific videos and blogs, so we've compiled them all in one place for easy access. Check out our newest Winnebago EKKO videos and blogs below.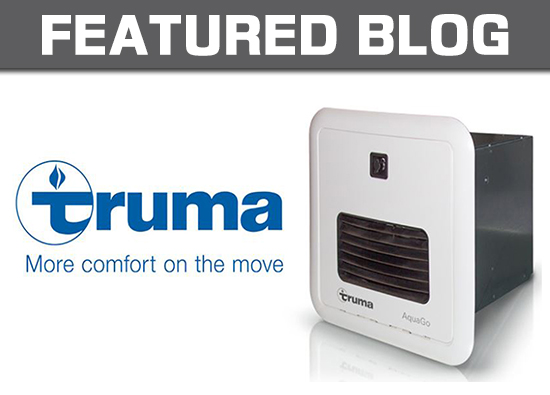 RV Winterization Tips
With the winter months fast approaching many RV owners must get their motorhomes winterized and ready for storage. We have several RV "how to" winterization videos, including one on the Winnebago EKKO, that will walk you through step-by-step how to get your RV ready for a deep winter slumber. Read More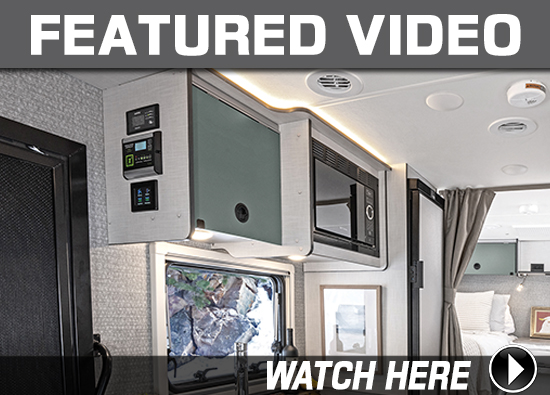 Preparing the Winnebago EKKO for Storage 
In this video, learn how to prepare the Winnebago EKKO RV for long-term storage including tips for cleaning, readying the batteries, inspecting the coach and more. Watch Video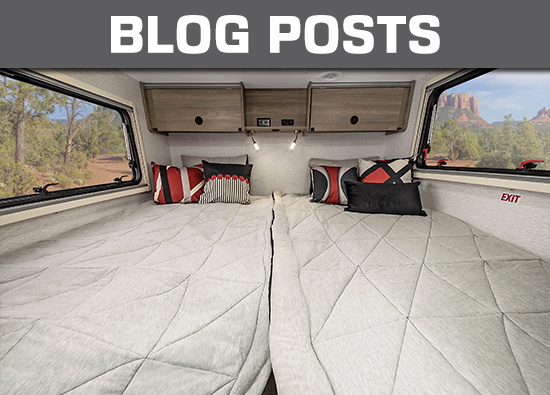 Click here to view our EKKO Exchange blog posts. 
Click here to view our Winnebago EKKO video library.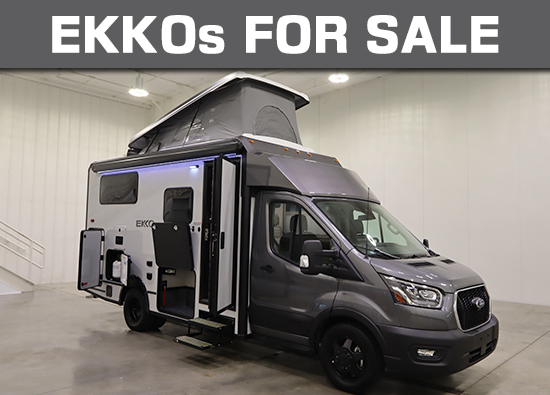 Click here to learn more about the Winnebago EKKO.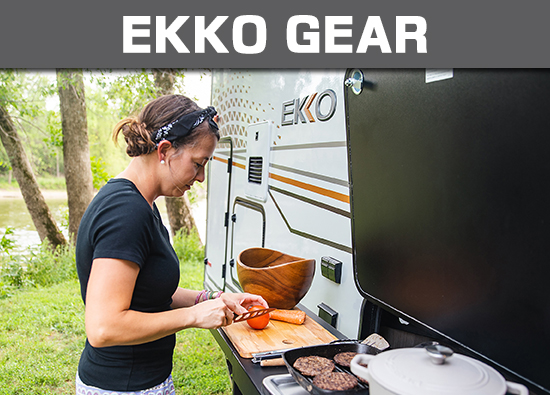 Click here to see our Winnebago EKKO parts and accessories. 
---

A major advantage to buying at Lichtsinn RV – the #1 Winnebago Dealer in North America – is our proximity to Winnebago's Motorhome Division in Forest City, Iowa. Our dealership is located just 1 mile from Winnebago Industries. This means that new Winnebago Motorhomes from Lichtsinn RV have No Delivery Miles or Tow Car Stress. We do not use delivery services like other dealers, in which drivers live in the RV during transportation. No one will eat, drink, or live in your new investment or tow their personal vehicle during the crucial engine break-in period.
---
---
#1 WINNEBAGO DEALER IN NORTH AMERICA
Lichtsinn RV has been named the #1 Volume Winnebago Dealer in North America by Winnebago Industries each year since 2015. Lichtsinn RV is also the #1 Motorhome Dealer in Iowa for the last 20 consecutive years. Learn more here.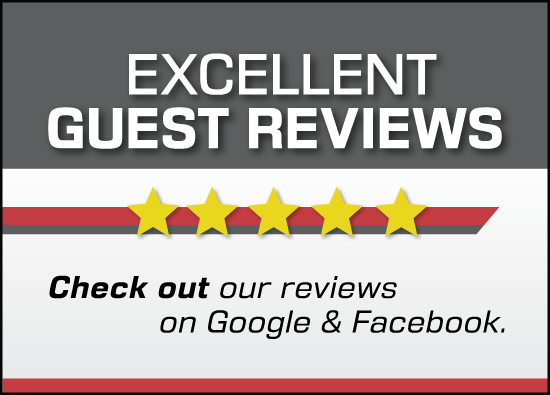 EXCELLENT GUEST REVIEWS 
Don't take our word for it, see our EXCELLENT GUEST REVIEWS on Google and Facebook from PEOPLE ALL OVER THE COUNTRY who make Lichtsinn RV their choice dealer for Winnebago sales, parts and service. Learn more here.
COMPLIMENTARY HALF-DAY ORIENTATION 
A Complimentary thorough Walk-Around (valued at over $600) is included with any RV purchase. During your orientation, an RVIA/RVDA Certified Technician will ensure you know how to use your RV by covering each switch, feature, maintenance and warranty item. Learn more here.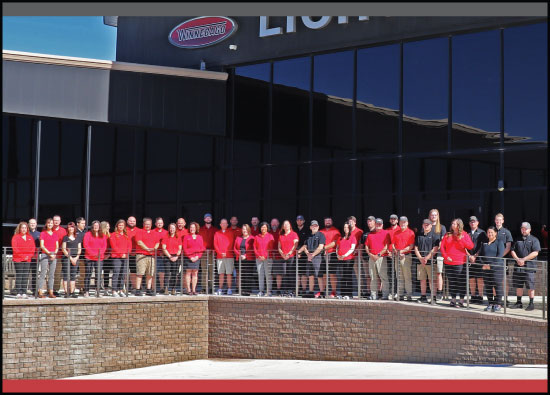 YOUR LICHTSINN RV TEAM
At Lichtsinn RV our relationship goes far beyond your initial RV purchase. We know that your experience after sale is equally if not more important than your experience before and during the purchase of your RV. Your assigned Sales, Parts, Service and Business Office Team Members will work with you to ensure that you enjoy your RV experience throughout the life of your RV. Learn more here. 

FACTORY TRAINED SALES CONSULTANTS
Our Factory Trained Sales Consultants receive regular daily Winnebago Product Training and are afforded the opportunity to review new product and model year changes up front. Winnebago is the only New Motorhome line that we carry. Therefore, our sales team can focus their training specifically on Winnebago Product. Learn more here.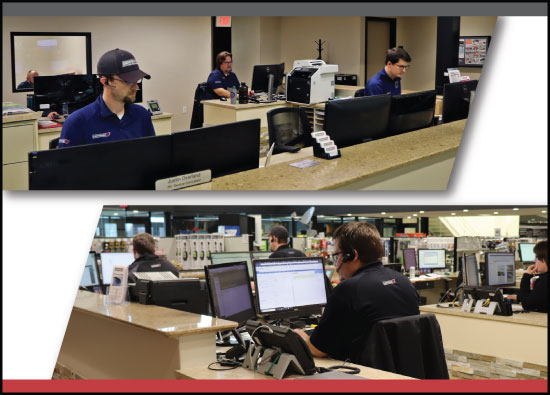 FACTORY TRAINED SERVICE CONSULTANTS
Lichtsinn RV is America's closest RV dealer to Winnebago Industries, located just one mile north of the Winnebago and Winnebago Touring Coach factory in Forest City, Iowa. This provides the opportunity for each of our RV Service Consultants to complete Winnebago Factory Direct Service Training to help better diagnose, answer questions and schedule any needed repairs on your RV.  Learn more here.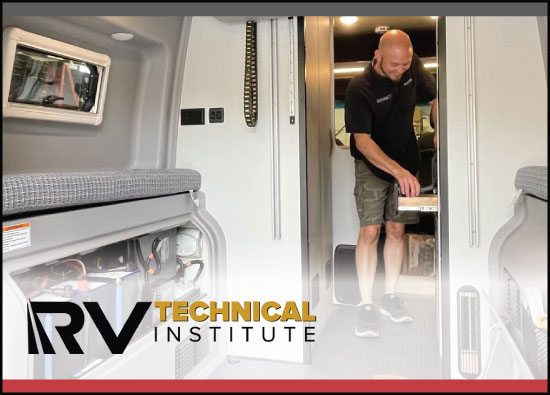 RVTI CERTIFIED RV TECHNICIANS
Each Factory Trained Service Technician at Lichtsinn RV has earned their RVTI Certification. This certification provides you the assurance that the technician working on your RV has the specific skills needed to do so. Learn more here.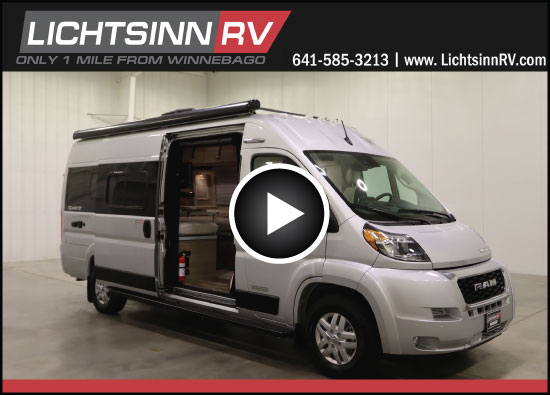 EXTENSIVE VIDEO LIBRARY
At Lichtsinn RV, Winnebagos are the only New Motorhomes we carry. This allows our team to focus on Winnebago Product exclusively and create unique Winnebago Product, Product Comparison and How To Videos specific to Winnebago RV Models. Learn more here.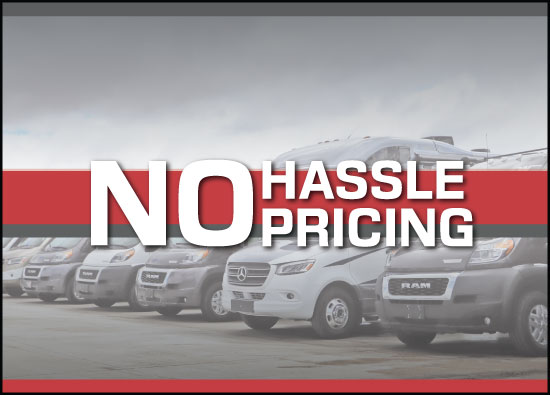 NO HASSLE PRICING
Lichtsinn RV has cost efficiencies over other dealers that allow us to provide up-front, no-hassle pricing. Learn more here.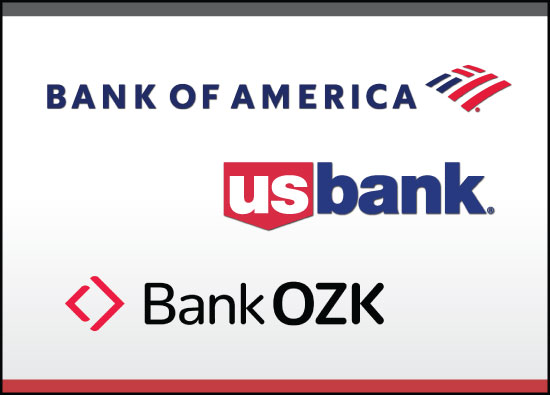 COMPETITIVE FINANCING 
We work with several National Lenders to provide you the best rate and terms for you. All of our loans are conventional and fixed-rate with no closing costs or added points. Learn more here.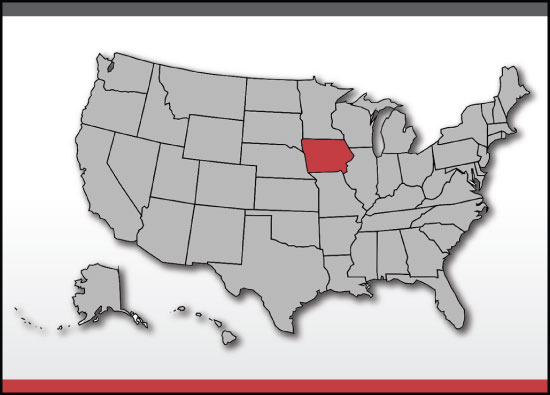 NO ADDITIONAL FEES TO PURCHASE IN IOWA
You will pay the tax and license fees in your home state. We have experience helping guests from across the country with the registration process to make everything as simple as possible. Learn more here.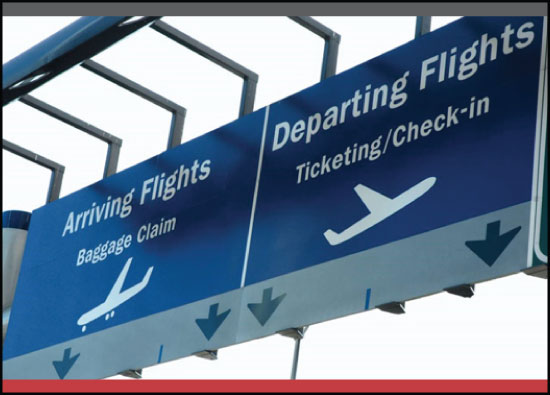 AIRPORT TRANSPORTATION
Lichtsinn RV offers Airport Transportation from the Minneapolis/St. Paul (MSP) or Des Moines (DSM) airport to our dealership, just a 2 hour drive away. Guests can be picked up from the baggage claim by our friendly transportation drivers. We are also just 30 minutes from the Mason City Municipal Airport (MCW) which has flights available from United Express. Learn more here.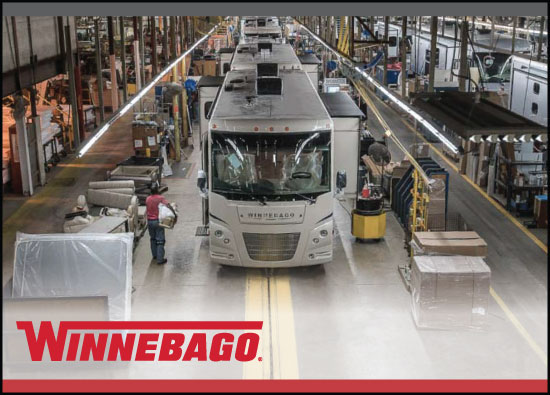 WINNEBAGO FACTORY TOURS
Since Lichtsinn RV is ONLY 1 MILE from Winnebago Industries, we suggest you take the Winnebago Industries Factory Tour (April - November) to see how your new RV is made! It is an excellent way to see the quality craftsmanship that goes into each and every Winnebago motorhome. Learn more here.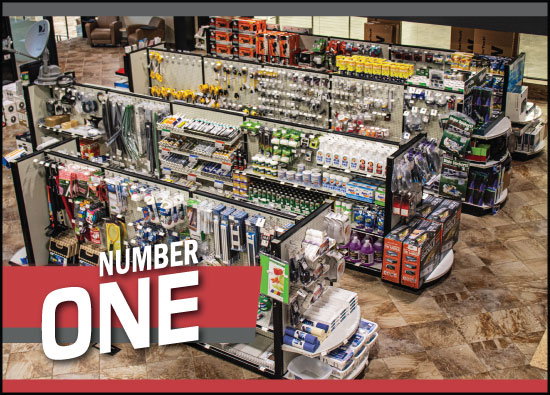 #1 PARTS DEPARTMENT IN THE USA
Lichtsinn RV will continue to support your RV ownership with our expansive WINNEBAGO, ITASCA AND WORKHORSE Parts Department offering 1-3 day shipping on in-stock parts. Plus, we offer 10% discount on Winnebago Parts to all WIT Club Members and we ship nationwide. Learn more here.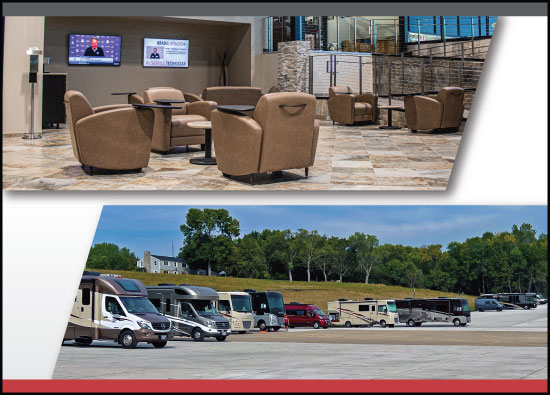 SUPERIOR ACCOMMODATIONS 
Enjoy our superior accommodations while you're visiting for service or sales appointments and utilize our complimentary electrical hookups, fresh filtered water, dumping facilities and high-speed internet. While you're visiting, make sure you stop in and enjoy a cup of coffee in our guest lounge equipped with the latest technology. Learn more here.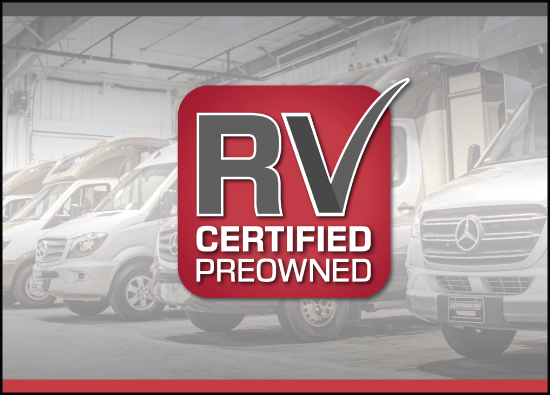 CERTIFIED PREOWNED RV
Many of our Preowned RVs at Lichtsinn RV are covered with our Certified Preowned Program. This Program provides you with a sixty day Service Plan from the date of purchase. The RVs that qualify for this Plan must pass a rigorous inspection. The Certified Preowned Plan provides major operating systems coverage for our guests and is accepted anywhere throughout the US or Canada. These Plans provide peace of mind for preowned RV buyers and may also be extendable. Learn more here.