Furnace Screens for Insect Protection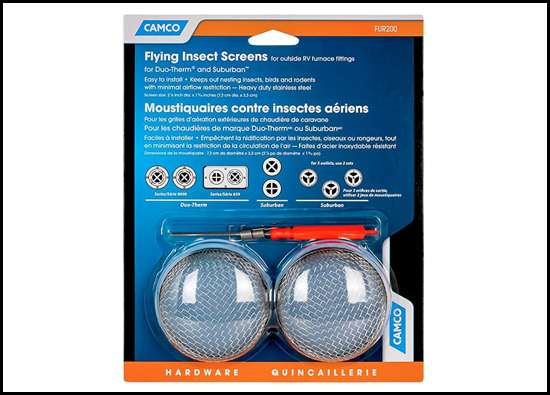 Price: Depends on Application. Call for Pricing. 
Keep wasps, birds, and other pests out of your RV's furnace with these insect screens. The easy-to-install screens fit various furnaces and are made from a heavy-duty stainless steel mesh cover.

Please call your Lichtsinn RV Parts or Service Consultant at 641-585-3213 to add this to your RV.