Southwire Hardwired Surge Guard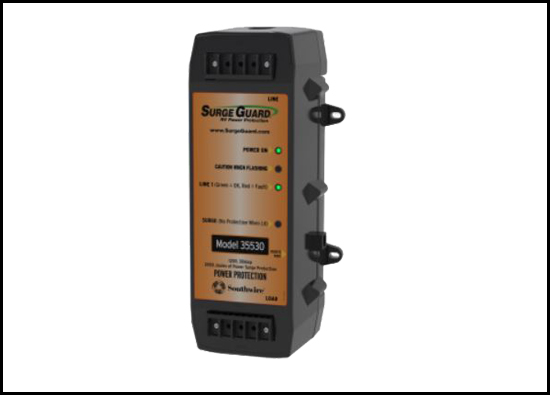 Price: $262.39; $559.89 (installed)
Total electrical protection from faulty park power and electrical issues inside the RV. Full 30-Amp, 120-Volt protection.
Product Features:
Continuously monitors for and indicates Voltage and Amp draw and surge failure
Multi-mode surge suppression 
Automatic reset on power restoration 
128 second reset delay protects A/C compressor 
Surge protection status LED
UL/CUL listed 
Protects Against: 
Power surges 
Open ground
Open neutral
Low (<102V) and high (>136V) voltage 
Reverse Polarity 
Incorrectly wired Pedestal 

Please call your Lichtsinn RV Parts or Service Consultant at 641-585-3213 to add this to your RV.