Hellwig Rear Sway Bar for Winnebago View (Mercedes-Benz VS30 Chassis)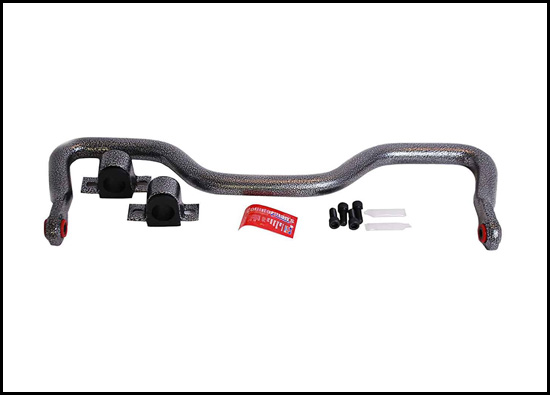 Price: $1,039.00 (installed); $479.00 (uninstalled)
Eliminate sway and improve cornering! Hellwig's rear sway bar is an excellent upgrade to your View and Navion's suspension system. Body roll and sway is reduced by the torsional effect of the sway bars, stabilizing your van. Pressure is transferred from the outboard wheels to the inboard wheels. This keeps the weight more evenly distributed across all wheels, helping to keep your rig more level with the road. Not only will you feel the performance difference during cornering and spirited driving, but also while navigating through high winds and passing trucks.
Only for Winnebago Views and Navions on the Mercedes-Benz VS30 Sprinter Chassis. 

Please call your Lichtsinn RV Parts or Service Consultant at 641-585-3213 to add this to your RV.