Cummins Onan EC-AGS+ Wireless RV Generator Auto Start System
The Cummins Onan EC-AGS+ Wireless RV Auto Generator Start Systems allows you to use your smartphone to enable automatic, manual or voice activated generator start, climate monitoring, and key maintenance reminders. Start your generator from the app or through voice activation with Siri or Google. Your batteries will be charged and topped off before it's time to go to bed. 
Whether you're driving across the country or parked in the sweltering desert, the EC-AGS+ is built for your peace of mind. With control at your fingertips - you just set your preferences and the EC-AGS+ auto-runs your RV. Simplified power management allows you to set the system to automatic and you never have to touch it again, like a thermostat. The app will also deliver a fault code that explains any issues that may arise. 
The Onan EC-AGS+ is not currently available for Winnebago View and Navions with diesel generators. 
Call the Lichtsinn RV Service department today to have the Onan EC-AGS+ installed in your RV.
Phone:
641-585-3213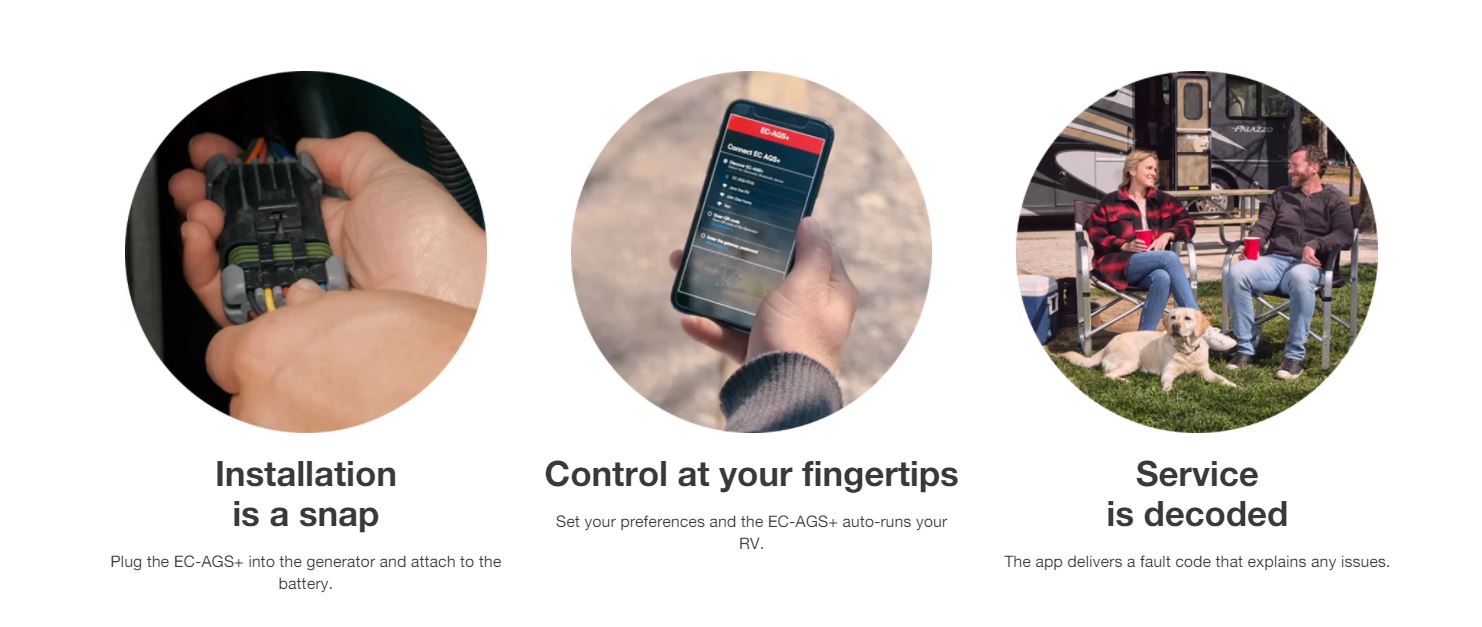 Contact Our RV Parts Department