10% Discount for WIT Club and GoLife Perk Members on All Winnebago, Itasca and Winnebago Touring Coach Parts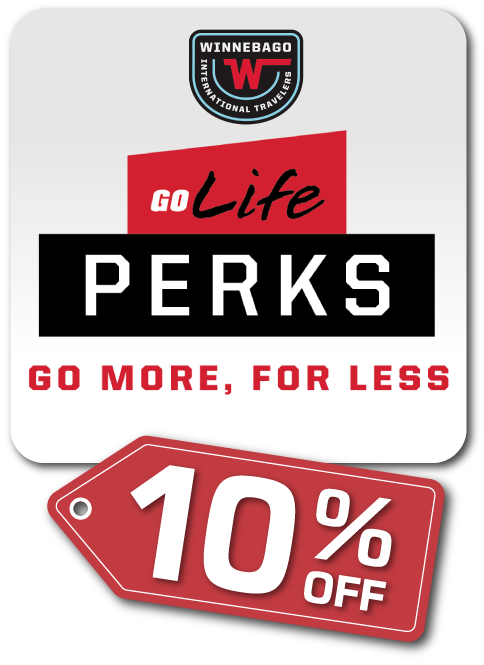 At Lichtsinn RV we have great partnerships with many members of the WIT and GoLife Perks Clubs and strengthen that relationship by offering all members a
10% discount* on all retail Winnebago, Itasca and Winnebago Touring Coach RV Parts.
Since Winnebago Industries does not ship parts direct, we are your best option for having parts shipped directly to you as we are only 1 mile from the Winnebago factory.
We offer nationwide 1-3 day shipping on all in-stock parts.
Simply call 641-585-3213 to place an order or click here to request a quote online.
*Discount may not be used in conjunction with any other offers. Does not apply to tax or shipping. Valid only on retail Winnebago parts.

Anyone who owns a Winnebago Industries RV is eligible to join the GoLife Perks Club. And plenty of them do, since the club boasts more than 14,000 members. GoLife Perk and WIT Club members receive special benefits, gather with other people with similar interests, and travel on a variety of special events called caravans and rallies.